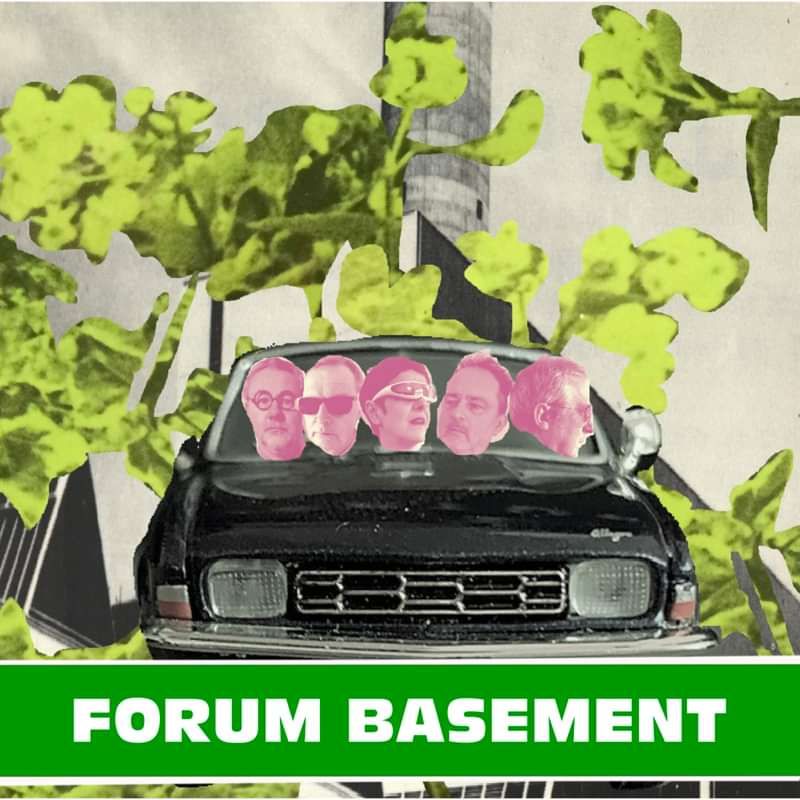 The Forum presents:
Swansea Sound
Swansea Sound + The Treasures Of Mexico
General Admission (e-ticket)
Swansea Sound
Swansea Sound are Hue Williams from The Pooh Sticks, Amelia Fletcher and Rob Pursey both from legendary '80s/90s indie pop bands Heavenly and Talulah Gosh and also these days The Catenary Wires, with Bob Collins from The Dentists, and Ian Button from Death In Vegas, Louis Philippe, Pete Astor and Papernut Cambridge.
Formed during lockdown, the band recorded three singles – at their homes in Cardiff and Kent – without actually meeting each other. Corporate Indie Band appeared as a cassette on specialist label Lavender Sweep. It got a lot of airplay, and the next releases were on 7" vinyl, including Indies Of the World, which made it into the UK vinyl Top 10. A debut album, Live At The Rum Puncheon, was released in 2021 to considerable critical acclaim.
'The glorious sounds of C86 brought into the now.' Thomas Patterson, Shindig.
'Close to an indie pop miracle.' Tim Sendra, All Music.
The Treasures Of Mexico
The Treasures Of Mexico are a collection of long-time Medway musicians, including Mark Matthews and Bob Collins, both ex-members of UK Indie legends The Dentists (and many more since), with Russ Baxter on drums previously The Discords, The Men With The Golden Gonads and Phaze and currently the same for Secret Affair, and Nick Rice on bass, the same for Groovy Uncle and The Dutch Embassy too. Additional vocals are provided by Jetstream Pony's Beth Arzy.
Since the demise of The Dentists in the late 90's, Mark and Bob, key contributors and founder members, have been busy through a number of side projects and contributions to worthy musical causes, both together and separately, and most recently contributing with The Treasures Of Mexico.
With Mark on song-writing duties, in 2018 they released their second album 'Everything Sparks Joy' on Shelflife Records to much acclaim, hitting many Best Album Charts at the end of that year. Their third album 'Burn The Jets' was released in August 2023 on the Spinout Nuggets label.
With the long musical journey to this day (including The Dentists, Coax, Fortress Madonna, Words Beginning With X, The Great Lines, Echo Heights), it's not about the journey itself, it's about what comes through those speakers, and into your lives, no matter how it got there.