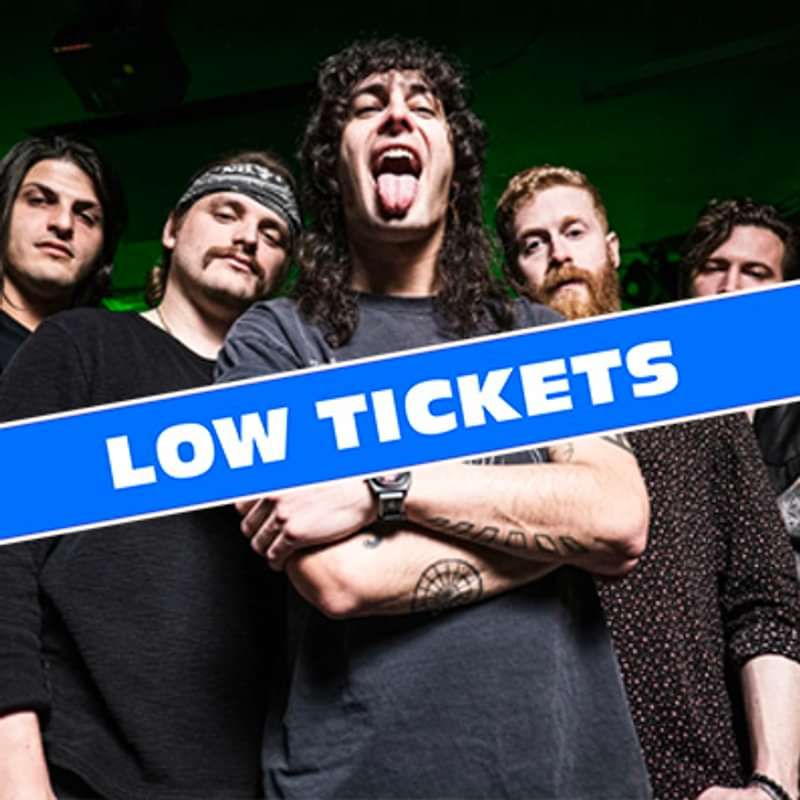 The Forum presents:
The Bites
The Bites + The Karma Effect + Spider Byte
Entry Requirements: 16+ (under 16s accompanied by an adult)
Buy Tickets
THE BITES
Newly signed to Earache Records - Hollywood party rock-n-rollers The Bites. 
The Bites are a new band, primed to drop jaws with their monster hybrid of breathtaking garage rock rhythms, gargantuan choruses that stay in your head for days, an unashamedly retro style and, above all, their dedication to creating party-starting vibes at their gigs. For the Bites, every show is an excuse to party!

Coming later in 2023, their debut album 'Squeeze' resurrects the style, hop and swagger of early rock'n'roll, displaying the no-nonsense attitude of The Hives, and is divinely inspired by the sheer recklessness of Mötley Crüe.
No 80s throwbacks, The Bites were founded in 2019 by ever-effervescent frontman Jordan Tyler, as he watched his profile on TikTok blow up with over 2.2 million views of his classic rock covers, so he felt compelled to complete a line up with the addition of LA drummer and producer extraordinaire Mark Hylander. The duo are joined by guitarists Dustin Coon and Jono Richer, and bassist Zack Currier to round out the sound.
"We built this band on authenticity. Everything we do, from the songs, to the stage, to the way we dress, is just genuinely who we are and how we operate. We don't have to try or go out of our way to be rock and roll, we just do what we do and the end result is vicious," Jordan testifies.
File under and for fans of: Greta Van Fleet, Dirty Honey and The Struts.

 'Squeeze' will be ready for you to sink your teeth into on 14th July 2023
Line Up
THE KARMA EFFECT
DIRTY SWEET ROCK N ROLL
FFO: Dirty vintage rock n roll; Black Crowes; Dirty Honey; Led Zeppelin
Forming a band during a global pandemic is never easy, but nothing was going to stop The Karma Effect from getting together in the studio and writing what frontman Henry Gottelier describes as "a 21st century take on the Blues infused vintage Rock 'n' Roll sound".
Drawing influence from the iconic sound of 70s Rock, channelling bands such as The Rolling Stones and Led Zeppelin, whilst adding a chaser of swagger from artists across the pond such as Aerosmith and The Black Crowes, The Karma Effect seamlessly combine the two, resulting in an exciting and fresh sound the world is craving.
The band have only released 3 songs into the world, ahead of issuing their, self-titled, debut album, but each has everything that appeals to fans of real Rock 'n' Roll - a tight and groovy rhythm section, infectious guitar riffs, and soaring vocal melodies, the band leave no stone unturned in creating a sound equally fit for sweaty clubs or huge arenas.
*Discography: *
Testify - single - Oct 2020
Shine On - single - Jan 2021
Better Days - single - April 2021
Debut album Spring 2022
The Karma Effect are:
Henry Gottelier - Vocals / Guitar

Robbie Blake - Guitar

Seb Emmins - Keyboards / Backing Vocals

Liam Quinn - Bass / Backing Vocals

Ash Powell - Drums