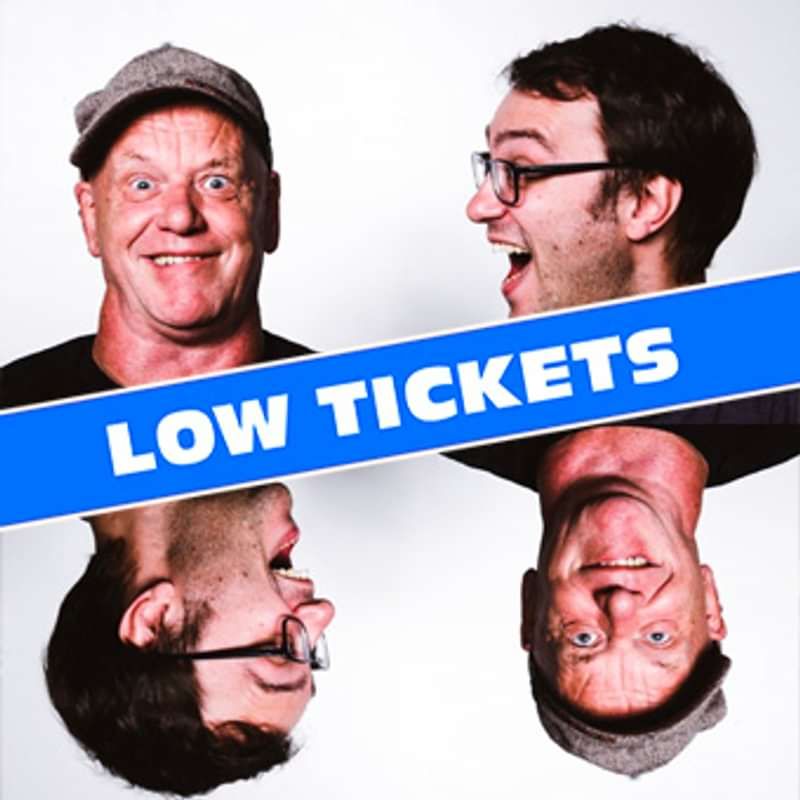 The Forum presents:
the orb
Entry Requirements: 16+ (under 16s accompanied by an adult)
Buy Tickets
Thirty-five years since Alex Paterson lit the multi-coloured touchpaper on The Orb's interstellar space odyssey, he continues to swerve, becoming his own tribute act by never standing still and preparing a cluster of fresh new projects.
April 28 sees the release of Prism, the eighteenth Orb studio album already being hailed as their most towering set for years, followed by extensive tours of the UK, Europe and the USA. Then, in September 2023, The Orb reunite with David Gilmour to follow 2010's Metallic Spheres with Metallic Spheres In Colour (sleeve again by Ghahary). What's more, 2024 will be graced by an up-to-date Best of The Orb set.
With Alex Paterson always setting the controls for the perfect ambient flight, dance groove or exploring previously unknown vistas, The Orb initially manifested as visionary mischief-makers in 1988's acid house revolution, taking "ambient house" to number one in the album charts accompanied by his parallel devotion to the art of DJing and very British sense of humour. Always working with telepathic sonic lieutenants, Alex's latest forays have been achieved with the brilliant Michael Rendall.
Battersea-born Alex started roadying (sometimes singing with) Killing Joke in 1979 before joining EG Records as an A & R man in 1982. His life was set on its subsequent path by the onset of acid house around 1987 when he injected chillout calm DJing at Paul Oakenfold's Land Of Oz club with Jimmy Cauty, playing ambient sounds and dub. After starting the WAU! Label with Youth, Alex launched The Orb with Jimmy Cauty, releasing 1988's The Kiss EP in tribute to New York's ground-breaking eighties radio stations that still influence his musical attitude today. He then hijacked Minnie Riperton's "Loving You" for 89's epic breakthrough 'A Huge Pulsating Brain That Rules From The Centre Of The Ultraworld'.
After Cauty left to concentrate on KLF, Alex and Youth collaborated on the Rickie Lee Jones-heisting 'Little Fluffy Clouds'. It was followed by 1990's landmark debut album The Orb's Adventures Beyond The Ultraworld, guests including German electronic luminary Thomas Fehlmann, guitarist Steve Hillage, bassist Guy Pratt and Youth, promoted by Alex turning The Orb into a mind-blowing live experience at the same time as working on U.F. Orb. The Orb had also become in-demand remixers, including booting Primal Scream's 'Higher Than The Sun' into the cosmos for 1991's Screamadelica.
After the epic single "The Blue Room" disturbed the charts and Top Of The Pops with the infamous chess-playing appearance, the second album U.F. Orb was launched at the Planetarium and entered the UK album charts at number one in July 1992. After 1993's Live 93 cemented The Orb's sky-high status, expectations-challenging mini album Pommes Fritz appeared on Island Records, reflecting the bad management and studio conflict that threatened to derail The Orb. With Thomas Fehlmann and engineer Andy Hughes on board, 1995's Orbus Terrarum traversed further orbits and modern classical realms. 1997's stunning Orbus Terrarum was followed by Jarre-fondling 'Toxygene' hitting number four in the charts. Upheavals at Island delayed its fifth album Cydonia until 2001, displaying Alex's first forays into song structures and using singers such as Nina Walsh. 2004's Bicycles & Tricycles and Okie Dokie It's The Orb On Kompakt brought Fehlmann forward to reflect contemporary electronic ripples. Youth returned for 2007's The Dream, which presaged an extensive reissue campaign.
By 2009's Baghdad Batteries, The Orb were on Malicious Damage before Youth, and Pink Floyd guitarist Dave Gilmour joined Alex for Metallic Spheres, which reached number twelve in the album charts. In 2012, Alex was joined by reggae legend Lee "Scratch" Perry for The Observer In The Star House, then More Tales From The Observatory. Alex and Thomas then returned to Kompakt, uncorking electronic masterpieces on 2015's Moonbuilding 2073 and COW/Chill Out, World! Before throwing another curve using singers on songs for 2018's No Sounds Are Out Of Bounds. Now working with Michael Rendall, 2020's mesmerising The Abolition of the Royal Familia unfurled a widescreen panoply of gorgeous ambience, heavy dub and disco whoopee.
Somehow, the new Prism manages to top the lot as The Orb's most stratospherically engaging set since the nineties, reconnecting with acid house grooves while casting the ambient telescope to distant planets and dystopian future-scapes as a modern times masterpiece that can only further chime with new generations discovering these remarkable sounds for the first time.
Throughout everything (including the pandemic), Alex has continued wooing his first love of DJing, both on WNBC, London from the West Norwood Book and Record Bar and in discos around the globe. One of music's true originals, not averse to celebrating past triumphs but still always watching the skies and looking to the future.
Line Up