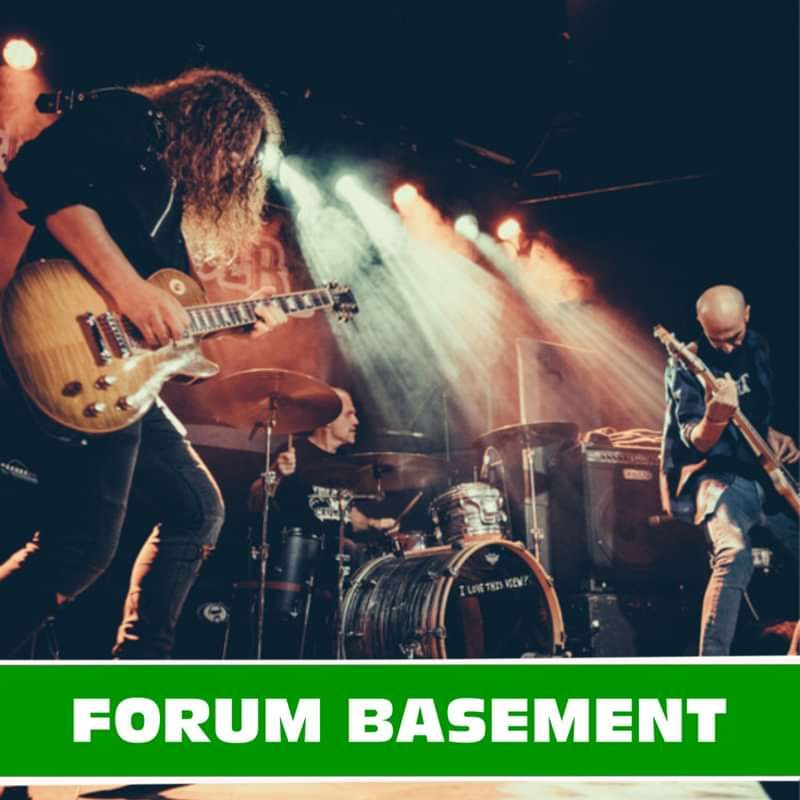 The Forum presents:
Gramma Vedetta
Gramma Vedetta + Okay You Win + Superzero
£10 adv £12 OTD
Entry Requirements: 18+
General Admission (e-ticket)
Gramma Vedetta - http://www.grammavedetta.com A 3 piece band that crosses boundaries between Rock, Prog Rock, Sci-Fi / Stoner, I think the title on the one page EPK sums us up well! "Stoner meets progressive rock with a great passion for science fiction - Gramma Vedetta is a unique beast offering space travel, brutalised and dystopian novels through big and heavy riffs"
Live in Sardinia 2022- https://www.instagram.com/reel/CleH6yuDKMK/?utm_source=ig_web_copy_link Spotify - https://open.spotify.com/artist/5ll3bpDYdNtTiPU7SsaO7K Facebook - https://www.facebook.com/grammavedetta/ Instagram - https://www.instagram.com/grammavedetta/ YouTube - https://www.youtube.com/grammavedetta
Okay You Win - https://www.instagram.com/okayyouwinofficial/ New stoner / heavy-psych vibes from London, 'Odds are these guys haven't been on your radar yet. Rest assured that's all gonna change!'.
SuperZero - https://www.superzeromusic.co.uk/ "SuperZero, a hard hitting 4 man band that brings original rock and roll to stages across London and Tunbridge Wells. Emerging from Southeast England in 2019, SZ are built from a group of men who want more from the day to day grind and want to plug in and rock & roll all night long. SuperZero's work ethic shines through their original compositions and covers, drawing inspiration from AC/DC, The Doors, Black Sabbath and ZZ Top. Their performances bring thought provoking lyrics and adrenaline-fueled riffs.
The band: Fronted by vocalist Brandon Keenen, Guitarist Neil Abnett, with his Gibson Flying V, Bex on bass, with his Pbass, pedal board and a wild imagination and The Cheesman on the skins. SuperZero just finished a studio session at the DOZ studios in Tunbridge Wells and are working on the release of their new EP "I'm Not the Enemy""
Line Up
Gramma Vedetta formed in London on 2016 by Daniele on vocals and guitars, Marco on bass and Valadis on drums. Coming from differents backgrounds and experience they found common ground in playing an alternative rock influenced by grunge and psychedelic / stoner.
They soon started playing gigs on grassroots venues in London and despite being a new band in town, they collected good feedback from audience and promoters from their very beginning
On 2017 the band entered the studio and recorded a 7 pieces album which is now ready to be released. The format will be a series of singles which will give each song the opportunity to create its own story.