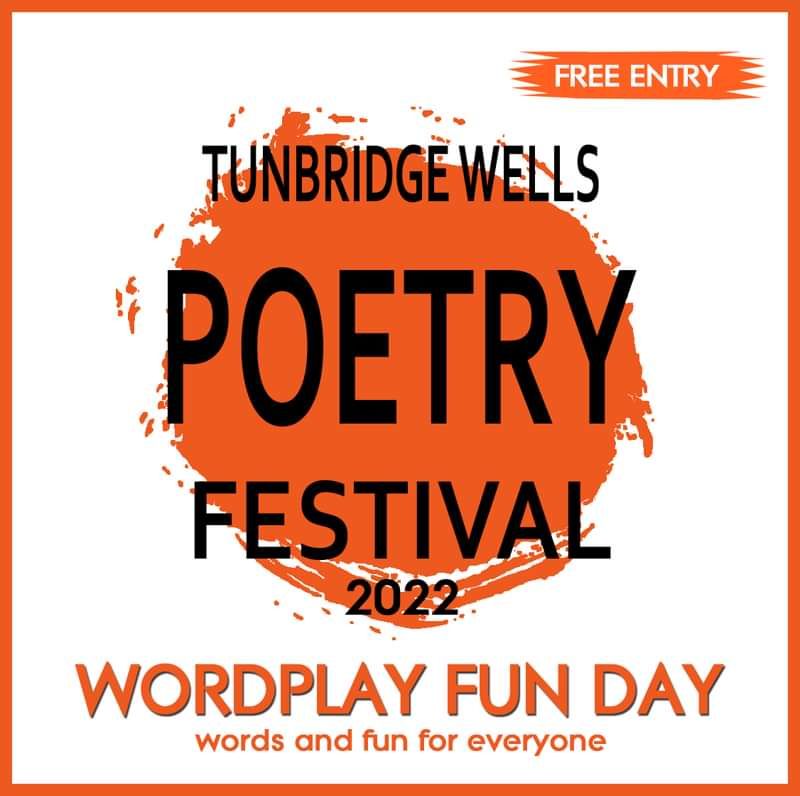 Tunbridge Wells Poetry Festival presents:
TW Poetry Festival: Wordplay Fun Day
FREE
Entry Requirements: All Ages
Wordplay Fun Day
Sunday 26 June, 14:00-17:30
Promising fun for all ages, the programme will include workshops for younger poets (KS2/3) and a Wordplay "Playshop" with stories and rhymes for those taking their first steps in reading and writing. Arty opportunities will be provided by Cerys from Arty Farty Retreat, the CREATE Imaginarium, and our interactive gallery "The Wordy Washing Line".
While the kids will have the run of the garden (let's hope it's sunny!) local poets will be out in force to keep the grownups happy inside the building. With a range of entertainment encompassing performance poetry, panel discussions, an open mic and more, there really will be something for everyone.
---
ABOUT THE FESTIVAL https://twpoetryfestival.com
With a packed and varied programme of workshops and events, this year's festival has been expanded by a week to fit it all in. Opening on Sunday 5th June with a taster event at Tunbridge Wells Forum as part of Unfest, we will be offering a full three weeks of community-based "poetry for all, big or small". Having gone full circle we will return to the Forum on Sunday 26th for our Wordplay Fun Day and an evening of variety celebrating the verse-a-tility of words in poetry, comedy and song.