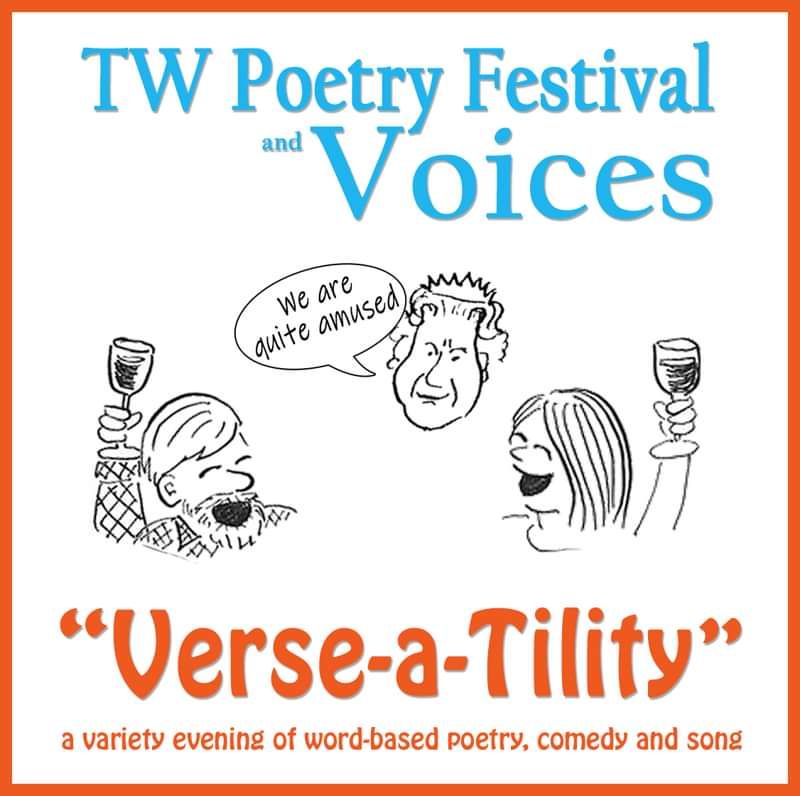 Tunbridge Wells Poetry Festival presents:
TW Poetry Festival: Verse-a-Tility
Entry Requirements: 16+ (under 16s accompanied by an adult)
Verse-a-Tility
Sunday 26 June, 19:30-22:00
Following the daytime delights of our Wordplay Fun Day, Verse-a-Tility is a word-based variety event celebrating verse and poetry as popular entertainment. With songs, sketches and monologues and the festival's final open mic opportunity, there are plenty of good reasons for extending your visit into the evening.
With special guests and a few surprises, this final offering for the poetry festival season really will deliver on the promise of "poetry for all, big or small".
---
ABOUT THE FESTIVAL https://twpoetryfestival.com
With a packed and varied programme of workshops and events, this year's festival has been expanded by a week to fit it all in. Opening on Sunday 5th June with a taster event at Tunbridge Wells Forum as part of Unfest, we will be offering a full three weeks of community-based "poetry for all, big or small". Having gone full circle we will return to the Forum on Sunday 26th for our Wordplay Fun Day and an evening of variety celebrating the verse-a-tility of words in poetry, comedy and song.