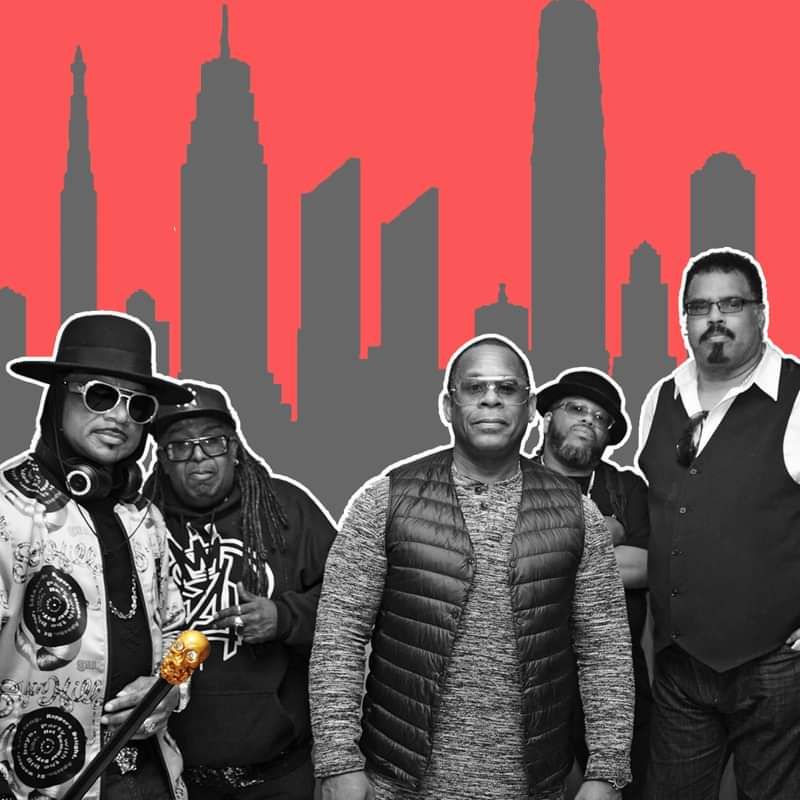 The Forum presents:
Sugarhill Gang & Furious Five - sold out
Sugarhill Gang + Furious Five
Entry Requirements: 16+ (under 16s accompanied by an adult)
Buy Tickets
SUGARHILL GANG (ORIGINAL MEMBERS - MASTER GEE & WONDER MIKE) ("RAPPER'S DELIGHT," THE FIRST RAP SINGLE TO BECOME A TOP 40 HIT)
FURIOUS 5 (GRANDMASTER MELE MEL AND SCORPIO) (THE MESSAGE, WHITE LINES - THE FIRST RAP GROUP TO BE ENTERED INTO THE ROCK 'N' ROLL HALL OF FAME)
THE SUGARHILL GANG ARE SHARING THE STAGE WITH ROCK AND ROLL HALL OF FAME INDUCTED MELLE MEL & SCORPIO FROM THE FURIOUS FIVE TO BRING YOU THE FINEST CLASSIC HIP-HOP EXPERIENCE SOUND THIS SIDE OF THE ATLANTIC. ORIGINALLY TEAMING UP ON THE SUGARHILL GANG AND FURIOUS FIVE COLLABORATION 'SHOWDOWN'.
THIS COLLABORATIVE PROJECT OF HIP HOP GENIUSES HAVE BEEN WORKING TOGETHER FOR DECADES AND THEY ARE VETERANS OF THE SCENE, ROUTINELY SENDING AUDIENCES WORLDWIDE WILD.
DECADES INTO THEIR CAREER, THE SUGARHILL GANG & MELLE MEL AND SCORPIO ARE ABLE TO TURN ANY VENUE INTO AN OLD SCHOOL HIP-HOP PARTY. PERFORMING CLASSICS FROM THEIR RESPECTIVE FURIOUS FIVE AND SUGARHILL GANG DISCOGRAPHIES SUCH AS 'THE MESSAGE' AND 'RAPPER'S DELIGHT'.