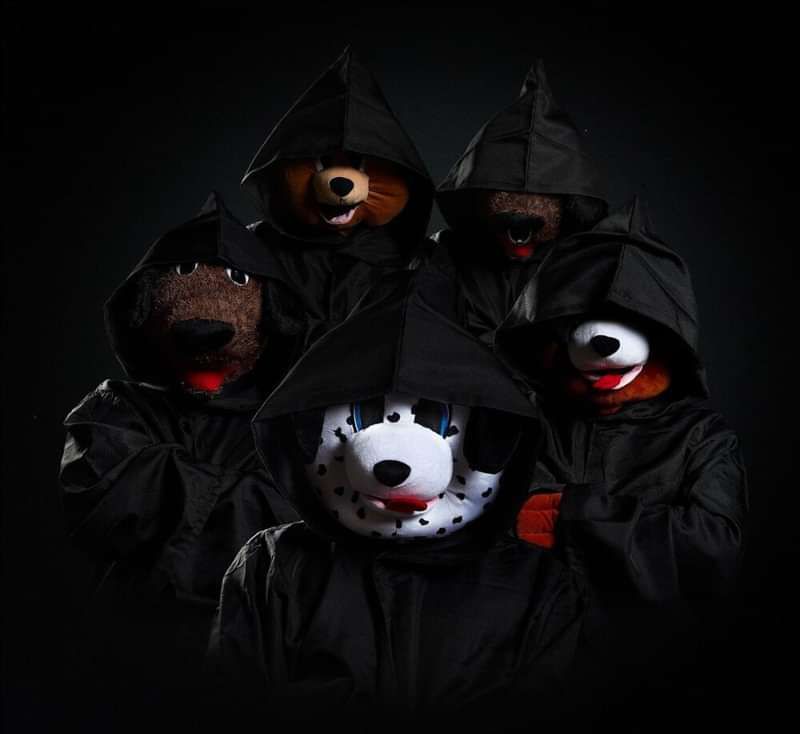 The Forum presents:
Daytime show: SLAY DUGGEE - METAL 4 KIDZ (tickets running low)
Slay Duggee
Entry Requirements: ALL AGES - Adults must accompany their young children.
Buy Tickets
A ticket must be purchased for each family member coming to the show.
The world's number one metal band for children Slay Duggee are coming to get the kids of Tunbridge Wells moshing. 'My First Metal Gig' is a unique show not to be missed.
Slay Duggee (live)

Kids' heavy metal disco

Face painting (rock and metal designs only)
SLAY DUGGEE are five dogs that play live heavy metal for kids.
Hear kids' favourites like Baby Shark, Daddy Finger, STICK!, Sleeping Bunnies, and Paw Patrol like never before.
Children can learn all about how gigs work.
Circle pits, moshing, pogoing, stage invasions, it all happens in 'My First Metal Gig'. Slay Duggee have previously collaborated with metal gods such as TesseracT, Nekrogoblikon, Raiden, Cage Fight and Animal Schoolbus. Steve Lamacq calls them the "Lords of Toddler Metal".
Slay Duggee puts on an inclusive and accessible show and encourages everyone to get involved.
Drummer, Black Shuck continued "It's vital that the children of the world receive the correct musical upbringing. SLAY DUGGEE is a key educational tool for any responsible parent."
---
Limited numbers of Edz Kidz ear defenders are available to borrow for small children.Please bring your own ear defenders where possible.
---