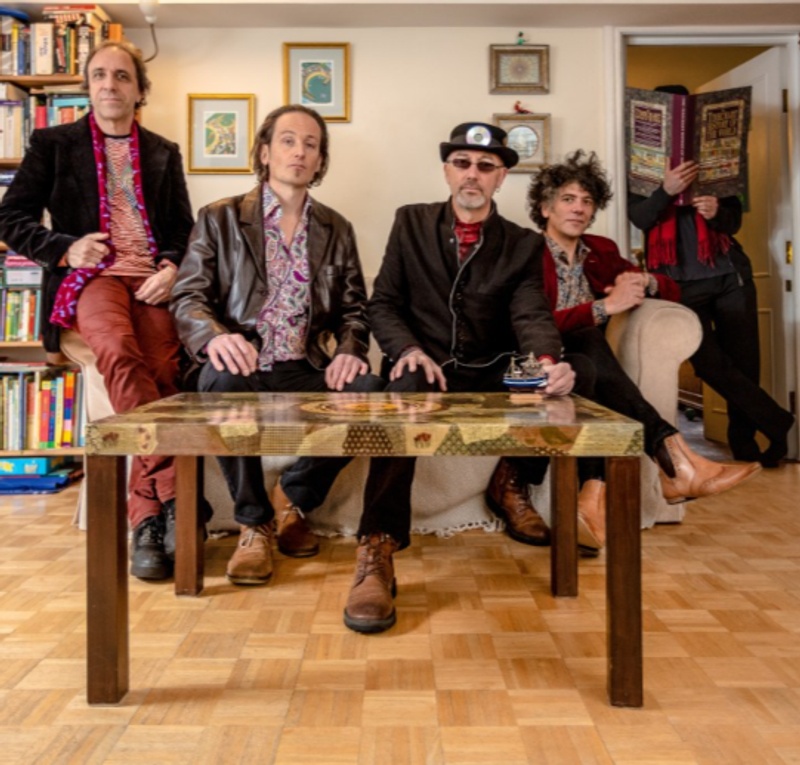 The Forum presents:
Gong
Buy Tickets
The Forum presents GONG
GONG's musically diverse world includes shades of psychedelia, space rock, jazz, avant-garde, krautrock and surreal soundscapes.
From its beginnings in a French commune in 1967, through the Virgin Records years, mismanagement, court cases, break-ups and rejoinings, deaths and rebirths – there has always been a continuous thread of beautiful, dangerous and extraordinary music.
The current holders of the flame have come together over the last eight years; sinuous bass player Dave Sturt joined just as the album 2032 was shown to the world; Ian East (Sax, Flute) was the next to blow in through the portal; Fabio Golfetti brought his guitars from Brazil (after working with Daevid Allen for many years); Kavus Torabi (lead vox and guitars) appeared to Daevid in a vision; Cheb Nettles (drums) just sort of turned up.
In 2015, Daevid Allen passed away. His influence and legacy were honoured on the band's subsequent album, Rejoice! I'm Dead! (2016). Over the past year GONG has performed with Steve Hillage Band (himself a former member of the 1970s GONG line-up) and released the critically acclaimed album The Universe Also Collapses (2019).
"Cacophonic prog-funk fusion, ever-expanding space-rock, and tall tales of spliff-toking sprites" – Pitchfork
"Very often their stuff resembles Captain Beefheart in its fractured jazz-rock structures and wilful absurdism, but the sound and mood is an absolute inversion of his gnarled troll-under-a-bridge machismo: Gong's music is light as air, playfully cartwheeling through idioms, constantly pulling the rug from under any hint of prog seriousness with joyfully internationalist cabaret high camp" – The Guardian