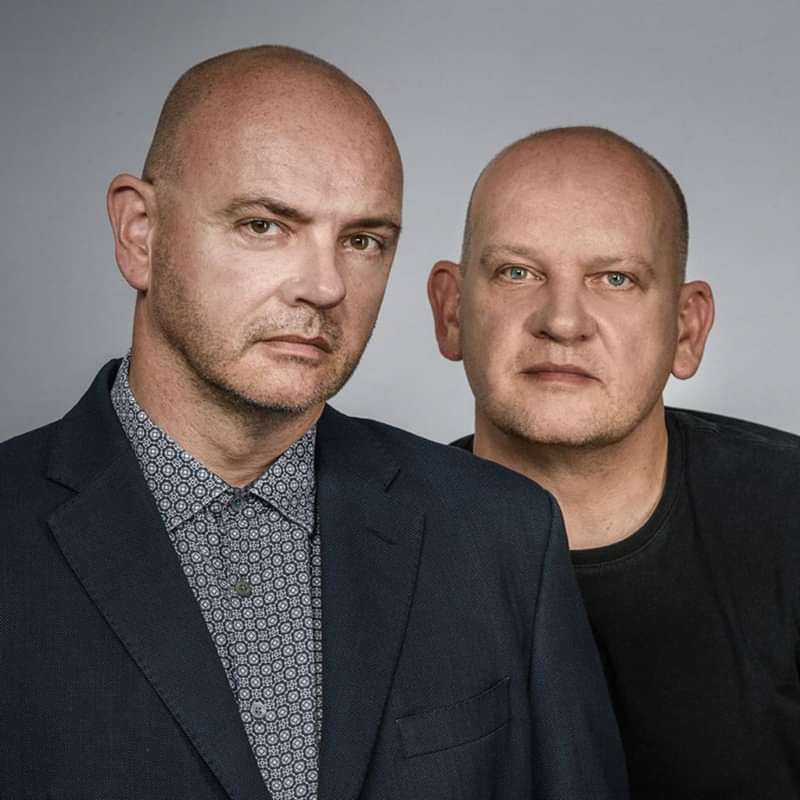 The Forum presents:
Hue & Cry
Entry Requirements: 16+ (under 16s accompanied by an adult)
Buy Tickets
The Forum presents HUE & CRY
Hue and Cry started life on Circa Records with Greg Kane still at school and brother Pat about to graduate from Glasgow University. Their second single "A Labour of Love" made it to No.6 in the UK charts and the first album "Seduced and Abandoned" gave Circa their first long playing hit. Appearing with Madonna at Wembley and U2 at the Glasgow SECC confirmed them as the late 1980's bright young things.
The second album "Remote" spawned chart hits "Looking for Linda", "Violently" and "Ordinary Angel" giving Circa another gold disc for their collection.
Having got used to seeing Hue & Cry as a nine-piece band including brass section and backing vocalists, the third album "Bitter Sweet" took us right down to basics, with Greg on piano and Pat singing. Recorded live on Glasgow's Renfrew Ferry, it was essential Hue & Cry - crafted songs and an exceptional voice.
The fourth album "Stars Crashed Down" saw Greg in the producer's chair for the first time. Arguably the best so far, it gave Hue & Cry the confidence to go it alone on their own label, Fidelity, which quickly spawned the fifth album, simply titled "Truth and Love".
1993 was a year for stepping out, with new deals in Japan, Europe and SE Asia. At the same time as "Labour of Love" was back in the UK charts as a Joey Negro dance floor remix, Hue & Cry were selling "Truth & Love" and two new singles worldwide for the first time. In the meantime Pat & Greg had charted new territories - Greg writing theme tunes and musical scores for TV as well as producing other bands (he was commissioned recently to write an instrumental album for producer Harvey J Goldberg). Pat had taken a different direction: following a two year stint as Rector of Glasgow University and the publication of his first book, Pat developed a burgeoning media career.
Since 1994, Hue & Cry have begun to develop their long-term interest in jazz alongside their commitment to classic song-writing. Their albums for the London-based Permanent Records were two giant steps along that road. "Showtime!" (1994) was a collaboration between the Kane Brothers and master jazz arranger Richard Niles (Ray Charles, James Brown, Pat Metheny), supported by the capital's finest jazz talent - Nigel Hitchcock (sax), Gerard Presencer (trumpet), Laurence Cottle (bass), and Laurence Juber (guitar). "Piano & Voice" (1995) was exactly that - inspired by the Tony Bennett/Bill Evans collaborations of the mid-seventies, and a sequel to their "Bitter Suite" of 1990.
In 1996 Hue & Cry took another stride along the jazz-pop route. Signed to Linn Records, the brothers Kane released their new CD - provocatively entitled "jazznotjazz" (Linn AKD 057). Recorded in a week during Glasgow's International Jazz Festival, the brothers enlisted the services of some of the jazz giants visiting the festival. This included Michael Brecker (tenor sax) and Randy Brecker (trumpet) - who had played on Hue & Cry's "Remote" album - as well as guitarist Mike Stern (sidesman with Miles Davis), and drummer Danny Gottlieb (Pat Metheny).
Hue & Cry released their tenth, and most innovative, studio album on Linn Records in 1999. "Next Move" (Linn AKD 102) combines the latest digital production techniques, together with the hottest of British jazz talent - including Scottish sax colossus Tommy Smith - to make the most remarkable record of the Kane brothers' 12-year career.
"Next Move" takes the spirit of "jazznotjazz" - a dialogue between the jazz tradition and non-jazz forms - into new areas. Using the latest 'Digital Domain' production methods, and the talents of players like drummer Ian Thomas (Eric Clapton, Sting), bassist Lawrence Cottle (Dennis Chambers), keyboard player Brian Kellock and saxman Tommy Smith (John Scofield, Ray Brown), Pat and Greg were able to explore every one of their favourite musical extremes.
From hard bebop (their screaming cover of Prince's Sign O' The Times) to unstoppable drum'n'bass (Speed O' Lite). From torch ballads (their version of Harry Connick Jnr. Sonny Cried) to smooth r'n'b (I Didn't Know). From Nuyorican latin-funk (24/7) to simple piano-vocal (Pawn of the Weekend).
But it's all still anchored to the powerful songwriting of the Kane brothers - Greg's soulful music and classic arrangements, Pat's signature vocals and lyrics.