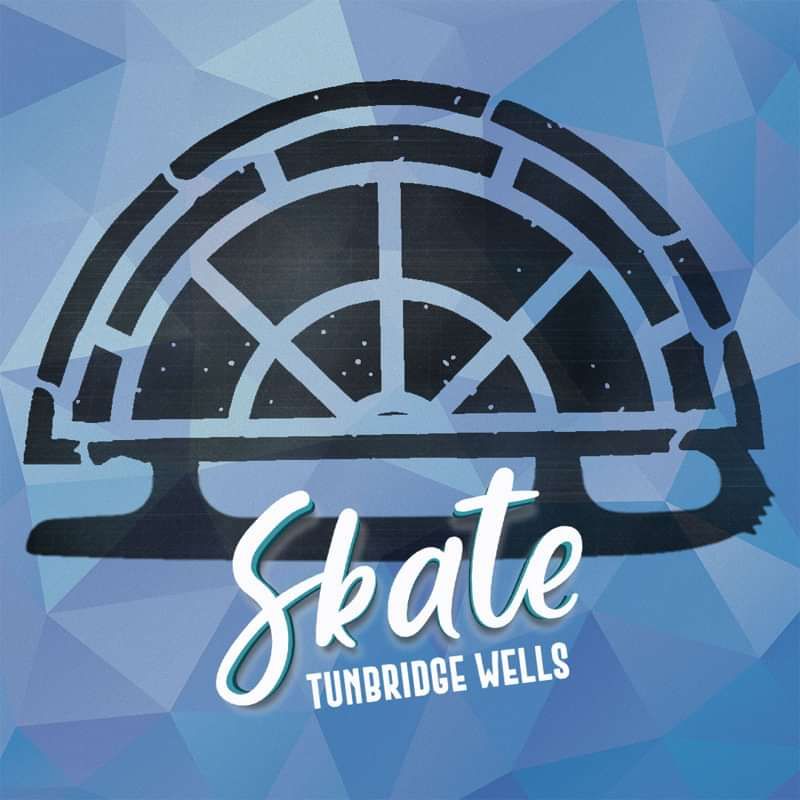 The Forum presents:
Ice Rink - Forum Nights
Paul Cheese + Michael Crowther (Son Of Kirk)
FREE
Entry Requirements: ALL AGES
SKATE
ICE RINK IN TUNBRIDGE WELLS
For the eleventh successive year, the hugely popular Skate TW is returning to Calverley Grounds, we are open seven days a week, (apart from Christmas Day) from Friday 19th November 2021 – Monday 3rd January 2022.
The outdoor ice rink is situated within the gorgeous Calverley Grounds, Tunbridge Wells and offers spectacular views of the beautifully lit park, creating a unique and special festive experience for all the family.
---
THE FORUM PRESENTS
FORUM NIGHTS
LIVE MUSIC AT THE ICE RINK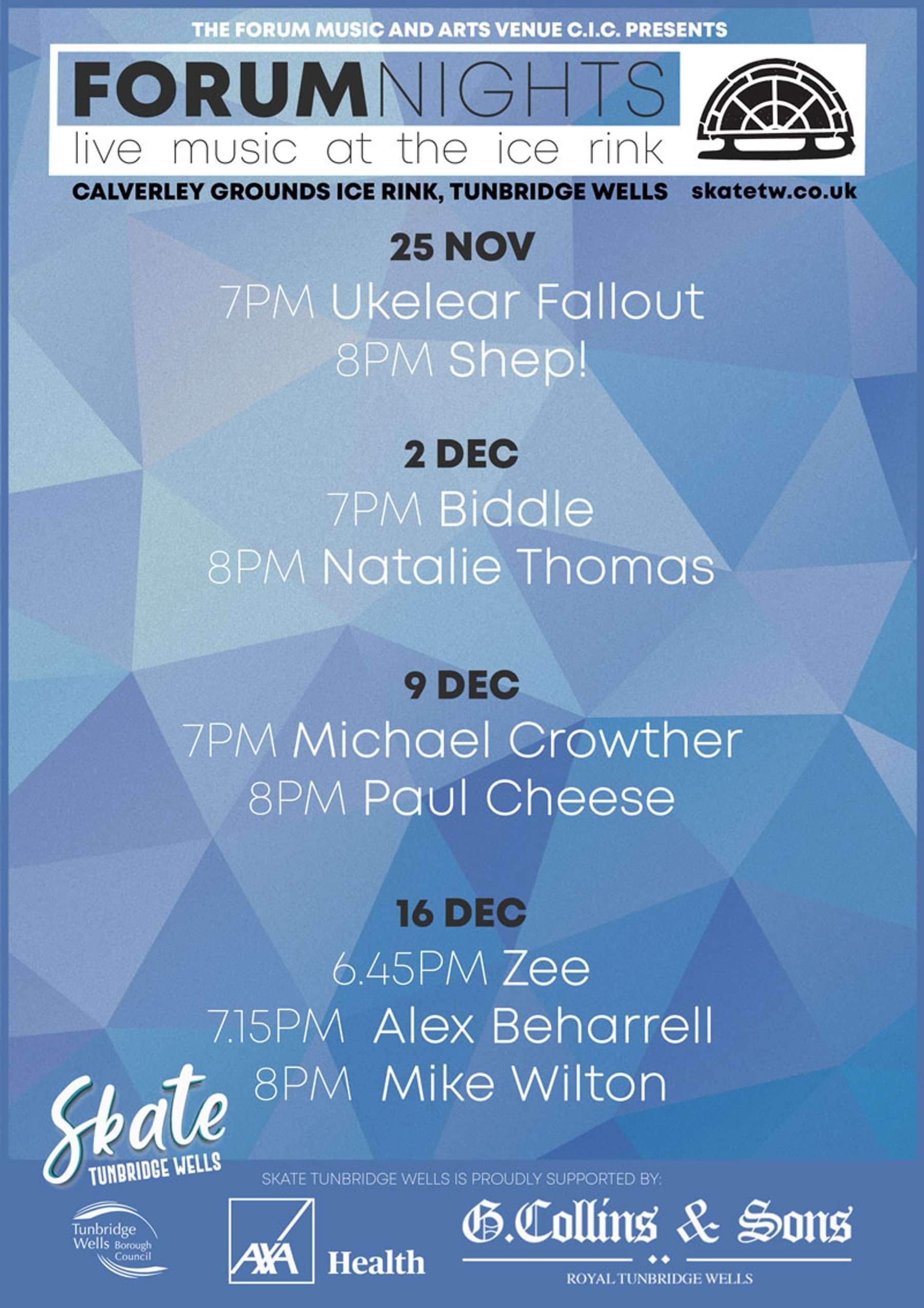 ---
THURS 9 DEC
7PM
Michael Crowther
8PM
Paul Cheese
Line Up
Paul Cheese is a musician, producer and cycler from Kent, UK.
He is a forerunner in creating music from found sound and recording in unusual places using the natural reverb to influence the sound, usually discovered on cycling missions carrying recording equipment and instruments.
Whilst on the hunt for inspirational locations, Paul has written and recorded music in locations around the world and in every region of the UK.
On the tops of mountains, to deep underground, old places, new places and even underwater, from pill boxes to ice caves, the Australian bush to the Grand Canyon…
People have described his sound as upbeat, rhythmic and innovative.
Think stomp pads, samples, carbon fibre guitars and crop sprinklers.
His solo albums have been recorded on epic cycling trips whereby he carried
45 kg of recording equipment and instruments over 25000 miles.
To find out more please visit:
PaulCheese.com or @paulcheesemusic, Paul Cheese/Spotify/Applemusic
Social media: @paulcheesemusic Latest video release link: What Does The UK Sound Like?