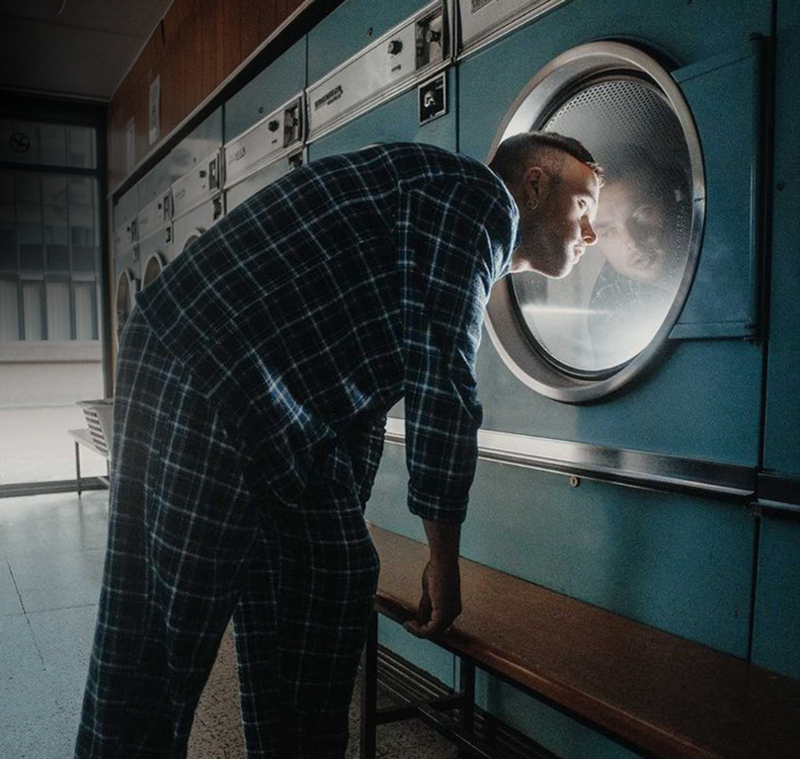 The Forum presents:
Baby Dave
Baby Dave + Muck Spreader + DJ Dave
Buy Tickets
The Forum presents BABY DAVE plus Muck Spreader & DJ Dave
---
Stuck at home during lockdown, Slaves' frontman Isaac Holman started to experiment by making music which is a world away from the blitz and bluster of the punk duo. The result is his brand new solo project Baby Dave, which he introduced recently with the debut single 'Too Shy For Tennis' and now follows up with brand new single Washing Machine.
Speaking on how the project came to be, Isaac says:
"I was living with my parents after a serious mental health breakdown. I was very unwell, I'd lost my mind and I was suicidal. Once I started feeling a bit better, I began to write. Sitting in my childhood bedroom, on my bed, these tunes started coming out of me. Then lockdown happened and amongst the madness the writing continued. I moved into a flat just down the road because we were all still worried about my mental state. I got a job as a gardener because I didn't think I could do music again properly and I needed a bit of purpose. I was still writing though, I didn't really know what for but it was just sorting my head out so I kept doing it. Then the project started coming together. I quit my job and decided to go for it."
Set to a woozy, seasick marching rhythm and adorned with bar room piano, 'Too Shy For Tennis' is wonky pop in the finest of British traditions. It's reminiscent of Ian Dury's flair for writing defiantly uncommercial music which somehow becomes hypnotically addictive with the help of some witty and charismatic lyricism. We've heard Isaac infuse Slaves' albums with those traits too, but this time they're instead channelled into expressing personal quirks and anxieties.
As Isaac explains, "Dating scares the shit out of me. Physical activities when dating is a whole other story, terrifying. This is a tune about that."
Isaac has recorded almost everything for the Baby Dave project in a previously unloved room in his flat, where he's surrounded by little more than a heater, a framed picture of the beloved local venue The Forum, and a sofa that's surely destined for the tip ("It wouldn't fit up the stairway, so I had to rip the arms off").