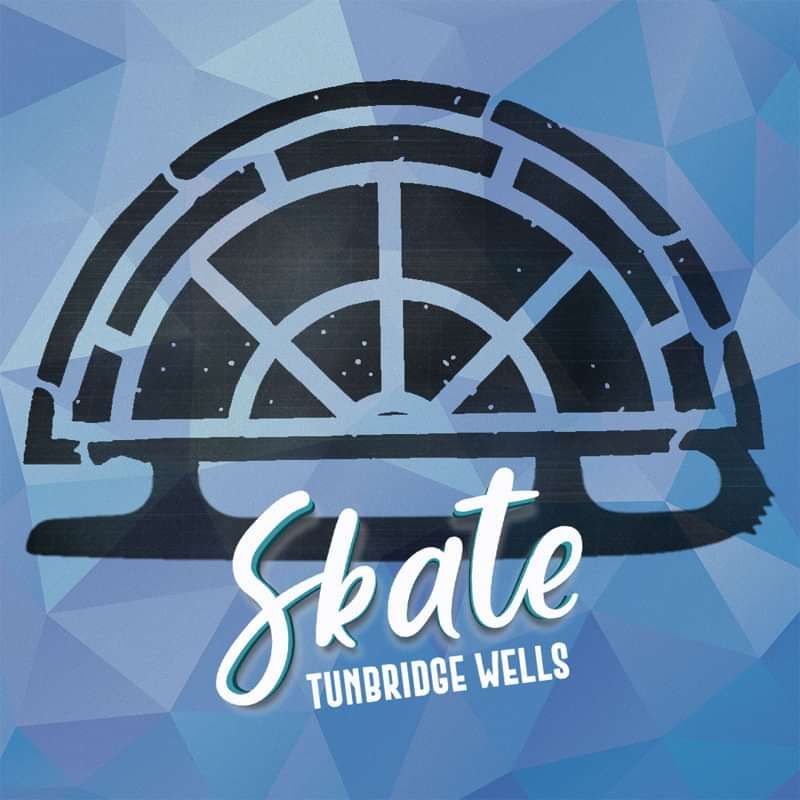 The Forum presents:
Ice Rink - Forum Nights
Shep! + Ukelear Fallout
FREE
Entry Requirements: ALL AGES
SKATE
ICE RINK IN TUNBRIDGE WELLS
For the eleventh successive year, the hugely popular Skate TW is returning to Calverley Grounds, we are open seven days a week, (apart from Christmas Day) from Friday 19th November 2021 – Monday 3rd January 2022.
The outdoor ice rink is situated within the gorgeous Calverley Grounds, Tunbridge Wells and offers spectacular views of the beautifully lit park, creating a unique and special festive experience for all the family.
---
THE FORUM PRESENTS
FORUM NIGHTS
LIVE MUSIC AT THE ICE RINK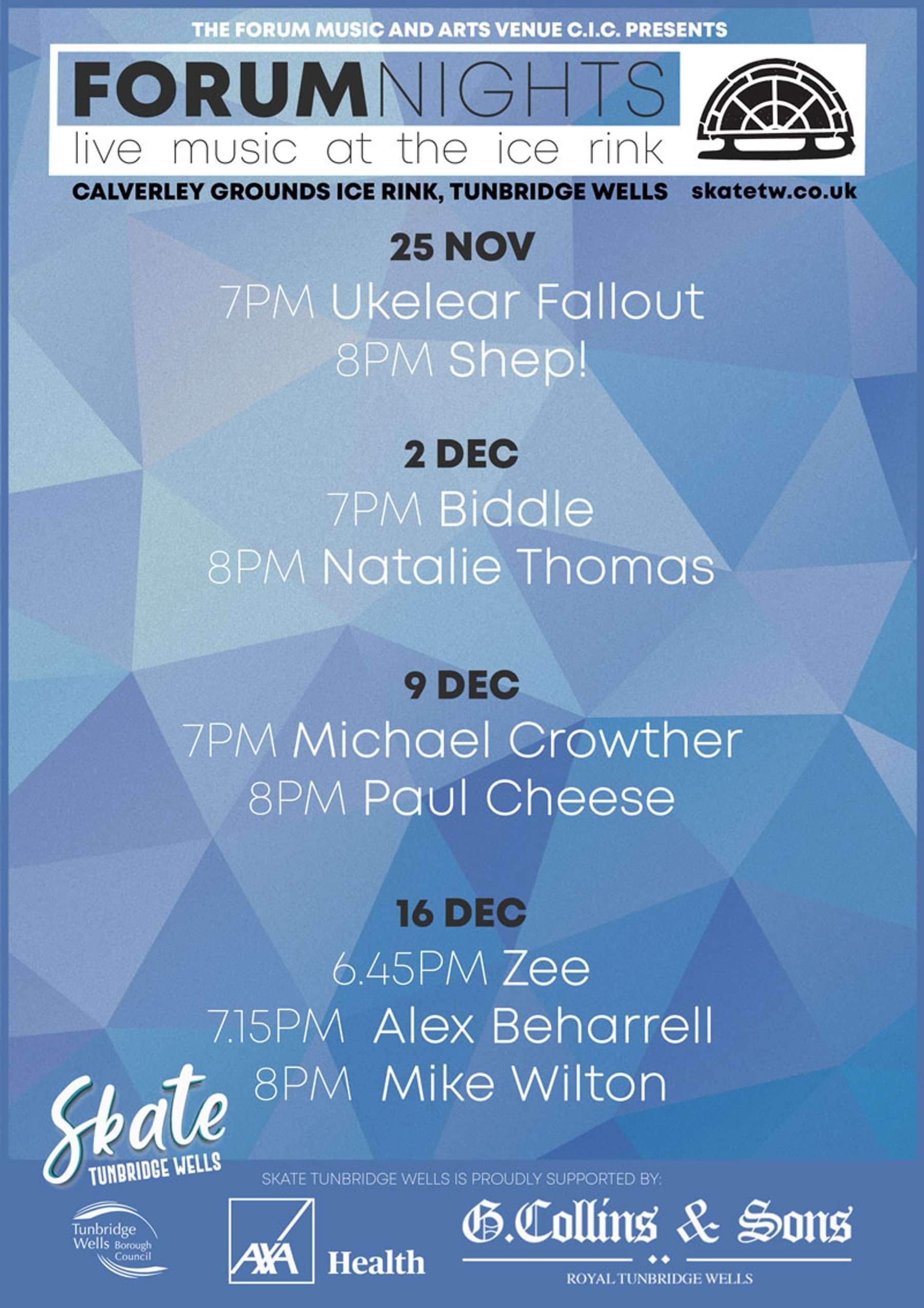 ---
THURS 25 NOV
7PM
UKELEAR FALLOUT
8PM
SHEP!
Line Up
Shep! is a cowboy sent from an alternative universe to explain the meaning of life. He found the only way to do this effectively was in the form of music – specifically Country BlueGrass Blues. As well as writing his own songs, he arranges songs written by friends and family, playing them on guitar, banjo and mandolin, while stomping out a rhythm in his magic boots. Website: https://www.shepmusic.com/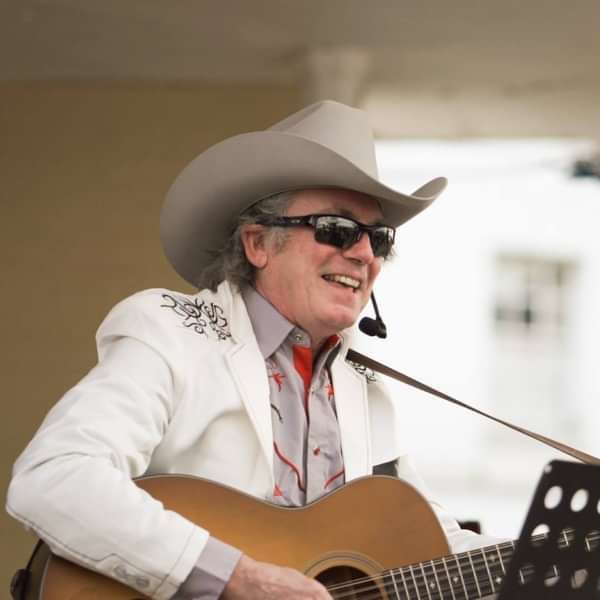 Ukelear Fallout's a five-piece band, that combines harmonies and a mix of instruments (guitar, mandolin, ukulele, trumpet) to play in our own distinctive style, based on Americana. We're a group of friends who enjoy performing together and have done so at many festivals, events and venues, including the Tunbridge Wells Mela and the Maidstone Community Mela world music festivals; the Black Deer Americana festival; Tunbridge Wells' Local & Live, Folkal & Live and Unfest festivals, the Forum and many local pubs.