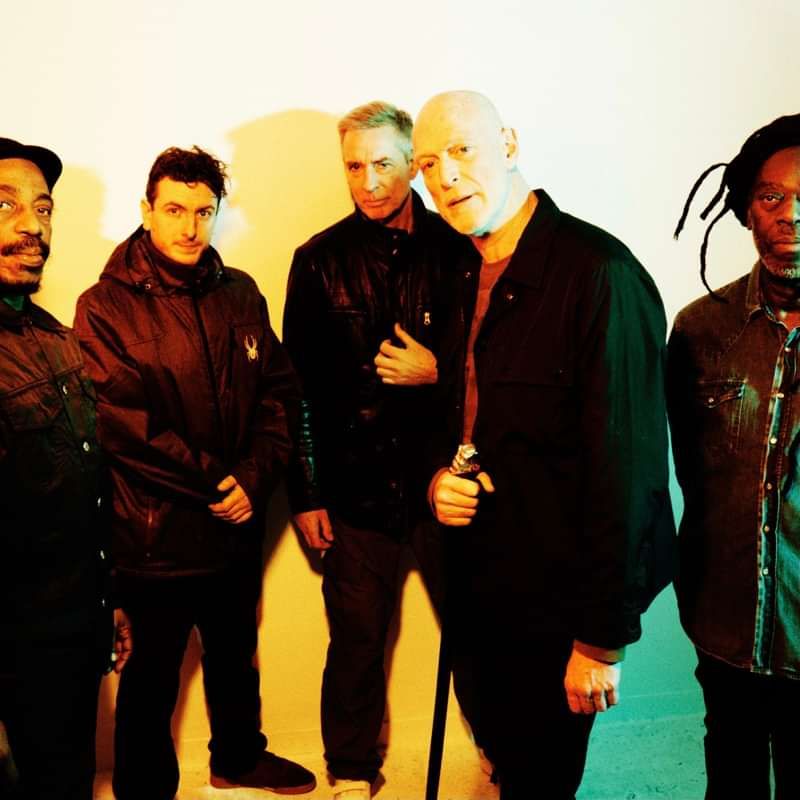 The Forum presents:
Dreadzone
£20 (on sale Friday)
Entry Requirements: 16+
Buy Tickets
Fast approaching their 30th anniversary, Dreadzone are an unstoppable force who have long been, and still are, one of the best live bands around with a loyal and ever growing fanbase due in part to their storming and energetic live shows.
In 2021, Dreadzone are a 5 piece and focussed on the electronic and dub elements of their stage show - a sound they developed in earlier years of Dreadzone. The core members Greg Dread and original bassmaster Leo Williams plus the unmistakable MC Spee and legendary reggae vocalist Earl 16 alongside Bazil on technology make up the current Dreadzone live line up.
Dreadzone have been releasing albums and progressively bettering, refining and perfecting their own unique and inimitable take on dub since their inception in 1993. Dreadzone opened the Pyramid Stage at Glastonbury in 1994 and began to bring their unique blend of electro, dub and reggae to a wider audience, going on to chart several singles including their Top 20 hit 'Little Britain'.
Their last studio album 'Dread Times', released on their own Dubwiser label, stormed into the Top 40 UK Official Album Charts on release – the first time the band have charted in over 20 years. 'Dreadzone presents: Dubwiser Volume One' followed and then through the pandemic and lockdown Dubwiser released a remastered version of Dreadzone's 2005 album 'Once Upon A Time' and then 'Dreadone: Rare Mixes Vol 1' which features forgotten Dreadzone gems taken from obscure compilations and DAT tapes remastered for 2020. The compilation of these hard-to-get tracks are now being released on Double Orange Vinyl for Record Store Day Drop 2 in July 2021.
"A feast of bass heavy dubwise danceability" Clash www.dreadzone.com | www.facebook.com/dreadzone
Line Up
"One of the few acts to have truly explored the possibilities of Dub & Reggae" Rock Sound "Dreadzone's is a joyous noise; bouncing beats with samples bashing into live vocals" Q
Dreadzone are still going strong after over 20 years with core members Greg Dread, Leo Williams, MC Spee and legendary reggae vocalist Earl 16 alongside Chris Compton on guitar and Bazil completing the current Dreadzone line up. They continue to tour extensively around the world and are currently in the studio writing and recording a new album for release in late 2016.
Dreadzone formed in 1993 when the former Big Audio Dynamite rhythm section; drummer Greg 'Dread' Roberts and bassist Leo Williams teamed up with musician, producer and mixer Tim Bran. Throughout the 1990's Dreadzone had continually remixed itself; chopping and changing members and record labels (including stints on both Virgin and Alan McGhee's Creation). Greg and Tim decided to approach the new millennium with a fresh idea in the form of the Dubwiser Club night at Notting Hill Arts Club. They channelled their energy into club nights that fused dub and reggae with contemporary beats to create the perfect soundtrack for people from different planets. This proved a fertile musical playground and it was in this climate (helped by their new 'Dread Central' studio complex) that the band would create Sound, released on Ruff Life in 2001.
Electro-dub pioneers Dreadzone re-issued their classic 2001 album 'Sound' on their own Dubwiser label in 2015. Written and evolved over a two-year period, Sound features contributions from Don Letts, Earl 16, Aswad's Brinsley Forde and MC Det. As this re-issue demonstrates, the album as a whole sounds as fresh and vibrant today as it did upon release. Indeed, tracks such as Digital Mastermind and Dread'pon Sound have now reached 'classic' status, becoming entrenched favourites in the Dreadzone live show.