The Forum presents:
Willie J Healey
+ Hussy
£14
Entry Requirements: 16+ (under 16s accompanied by an adult)
Buy Tickets
TICKET HOLDERS
1 show ticket (shown on a phone or printout) + a national lottery ticket (weekly draw, scratch card, app, etc.) = entry for two people.
An E-ticket will be sent to your email address. Show the e-ticket and your lottery ticket (if you are wanting to use the two for one deal) to the door staff on the night.
---
THIS IS A REVIVE LIVE EVENT
The Forum presents
WILLIE J HEALEY plus guests Hussy
Willie J Healey operates within his own lane. This is a musician who can write about any topic that grabs his attention: from wry observationals and the innocence of young love, through to gothic visitations from the devil and alien abductions. He's unconstrained by genre, moving at will between scrappy garage-rock, evocative Americana and sumptuous psychedelia. And it's all his own work, the product of obsessively writing song after song in his studio/garage/bedroom.
REVIVE LIVE INFORMATION
We've all missed live music and our friends over the last year: Now it's time to #ComeTogether and #ReviveLive
Music Venue Trust has teamed up with The National Lottery to help to #ReviveLive music in grassroots music venues across the UK this summer with a fantastic line up of tours, one off events and special performances. And it's all about bringing friends and communities back together.   The National Lottery is supporting artists and crews to get out playing grassroots music venues in front of audiences... back where they are meant to be! You can check out the full range of events below. Bookmark this page and remember to check back regularly as shows are announced right across Summer 2021. 
But live music venues aren't just about the shows. Live music is about bringing people together, celebrating that moment, that band, that song, together. 
MVT and The National Lottery want to invite you to create new moments of shared experience with your family, friends and communities, because we understand the important role music plays in bringing people together. So for every National Lottery Revive Live Tour event, we are inviting every ticket holder to bring a plus one FOR FREE!
All you need to do to qualify for this offer is to show proof that one of you is a National Lottery player, either by showing us a physical lottery ticket, or one within your National Lottery app.   
Book one ticket, invite one friend, bring one proof of being a National Lottery player, and get two tickets for the price of one. Every ticket, every show!  
Who is the person you have missed going to gigs with the most? Who is the person you want to celebrate the return of live music with? Secure your ticket and let us know on Twitter and Instagram using the hashtags #ReviveLive and #ComeTogether
Line Up
Drink the light beer at parties. You're not cool unless you're popular.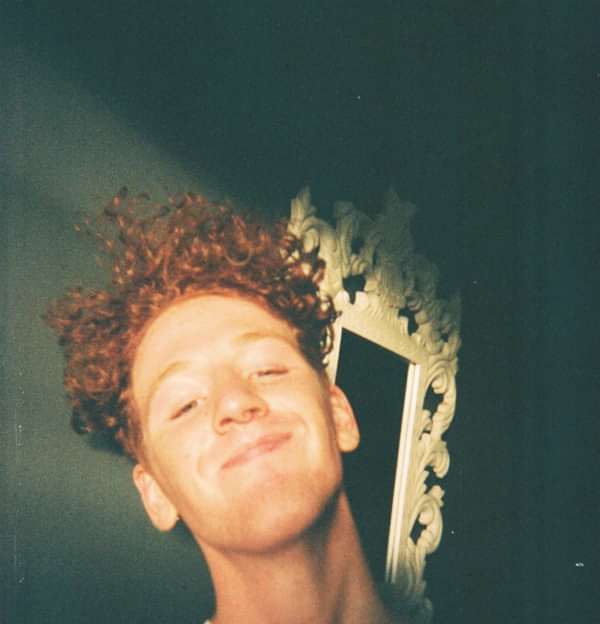 HUSSY is South London-based multi-instrumentalist and producer Sophie Nicole Ellison. Originally hailing from the middle of nowhere in the North East of England (Northumberland), Ellison moved to London in 2013, playing around in a number of bands as a multi-instrumentalist and drummer. It was during this time that she started writing for HUSSY as an avant-garde dream pop project from her bedroom; playing, recording and layering all of the instrumentation entirely on her own. Since the release of 'Slayer/ Playtime' and 'Forever' Hussy has gone to support Lala Lala (Chicago US), Feels (US) amongst others and play festivals in New York City (New Colossus Festival) and others in the UK/ EU. After the release of 'YLMD' in December of 2019, Hussy will release a new EP in Summer of 2020.
"Hussy is the moniker of South London's finest new dream pop pioneer Sophie Nicole Ellison. Hussy is an artist who is wholly in control of her craft and creates every part of the music on her own. She's a multi-talented multi-instrumentalist who records and layers all the instrumentation in her home studio, and she's about to become your favourite new dream-pop artist." - The Line Of Best Fit
"South London's HUSSY has had an impressive backend of 2018 and the multi-instrumentalist continues to ride that wave" - So Young Magazine Dec
"Katie and Allison Crutchfield. Mitski. Sadie Dupuis. Leah Wellbaum. These are just some of the best female singer-songwriters in the business, and they have the ability to turn life's frenzied events into remarkable music. Across, a young woman from London seeks to join this exclusive club, and her name is Sophie Nicole Ellison, who goes by the stage name Hussy." _ The Revue CA
Matching dreamy elements against patches of distortion, HUSSY uses her music as a means to channel her emotions, and to enter a different world. - Clash Magazine