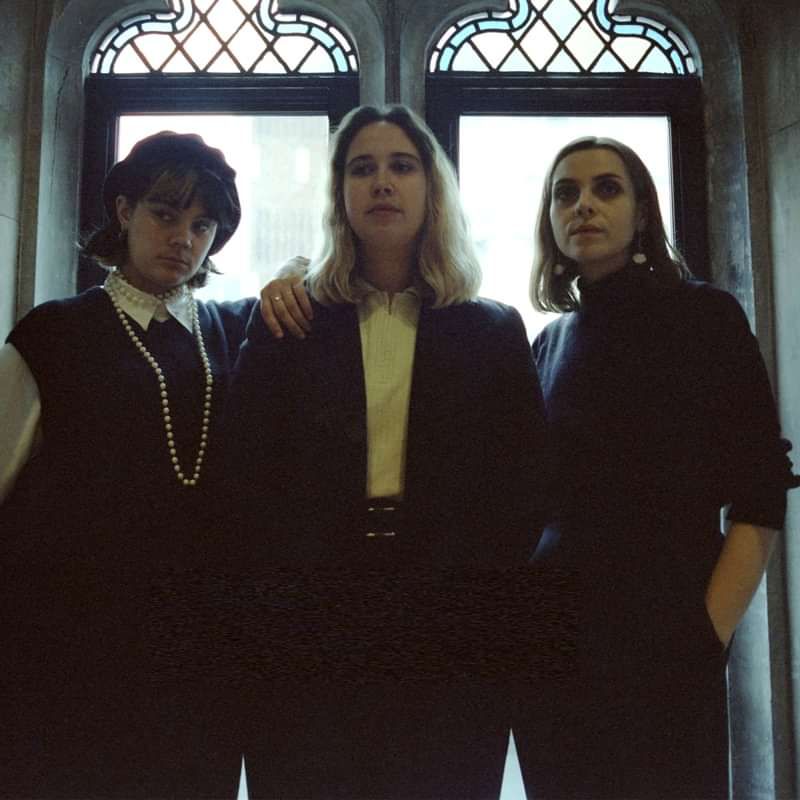 The Forum presents:
Forum Basement: Grandmas House
GRANDMAS HOUSE
£10
Entry Requirements: 18+
Buy Tickets
THIS IS A REVIVE LIVE EVENT
The Forum presents GRANDMAS HOUSE
Grandmas House are an all-female surfy post-punk band currently living together in Bristol.
In the middle of a recent resurgence of the post-punk genre, Grandmas House definitely stand out from the rest. Although pushing the female voice and experience in the punk genre is important to them, don't make the mistake of thinking this is all that defines Grandmas House. Their energy, tight musicianship and message can and does mean their place on the post-punk scene, both locally and nationally, deserves to be up there with the big names. And in our humble opinion, that is definitely coming for Grandmas House very soon.
REVIVE LIVE INFORMATION We've all missed live music and our friends over the last year: Now it's time to #ComeTogether and #ReviveLive
Music Venue Trust has teamed up with The National Lottery to help to #ReviveLive music in grassroots music venues across the UK this summer with a fantastic line up of tours, one off events and special performances. And it's all about bringing friends and communities back together.   The National Lottery is supporting artists and crews to get out playing grassroots music venues in front of audiences... back where they are meant to be! You can check out the full range of events below. Bookmark this page and remember to check back regularly as shows are announced right across Summer 2021. 
But live music venues aren't just about the shows. Live music is about bringing people together, celebrating that moment, that band, that song, together. 
MVT and The National Lottery want to invite you to create new moments of shared experience with your family, friends and communities, because we understand the important role music plays in bringing people together. So for every National Lottery Revive Live Tour event, we are inviting every ticket holder to bring a plus one FOR FREE!
All you need to do to qualify for this offer is to show proof that one of you is a National Lottery player, either by showing us a physical lottery ticket, or one within your National Lottery app.   
Book one ticket, invite one friend, bring one proof of being a National Lottery player, and get two tickets for the price of one. Every ticket, every show!  
Who is the person you have missed going to gigs with the most? Who is the person you want to celebrate the return of live music with? Secure your ticket and let us know on Twitter and Instagram using the hashtags #ReviveLive and #ComeTogether
Line Up
Grandmas House are an all-female, queer punk trio known for their fast and raucous guitar riffs, thumping bass lines and aggressive drums. Bristol In Stereo have described them as a '(ferocious) three-piece who have the lungs and power of a mighty machine'. Combining their love of post punk with at times surfy melodies they create a completely new and catchy sound that grabs you right by the throat.
Formed just over a year ago they've been taking the Bristol music scene by storm having played most of Bristol renowned music venues such as The Louisiana, Rough Trade, Exchange, The Old England and playing alongside big names such as Frankie Cosmos, Rita Lynch and Stef Chura. 'Grandmas House make tenacious and infectious punk rock that veers between the murky dark gloom of The Wytches and the Riot Grrl thump of Big Joanie' wrote Rough Trade after a Sold-Out show with Gender Roles.
Vocally having been compared to artists ranging from The Raincoats to Motörhead and described musically as a mix between Courtney Barnett and The Slits, the original, fresh sound coming from this band is undeniable.