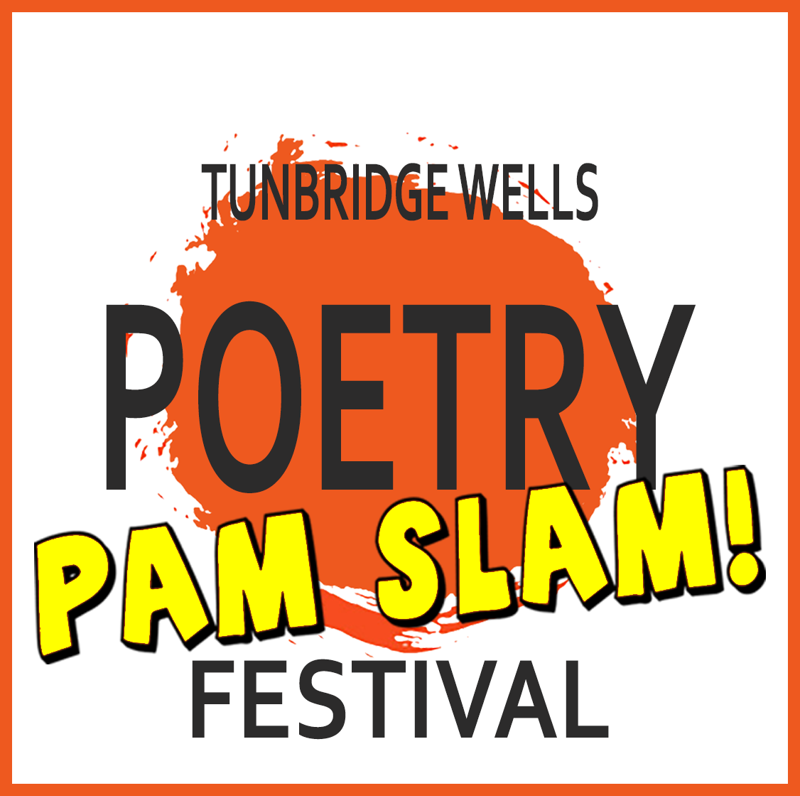 The Forum presents:
Poetry Festival - Pam Slam Festival (evening event)
Tunbridge Wells Poetry Festival
£6
Entry Requirements: 16+ (under 16s accompanied by an adult)
Buy Tickets
PAM SLAM: SUNDAY AUGUST 22nd Doors 6:45pm
A celebration of humorous verse in readings, sketches and song, culminating in the Pam Slam open mic – read your own light verse to an appreciative audience. Laughter guaranteed.
To sign up for the open mic, contact us at www.twpoetryfestival.com
Wham Bam Thankyou, Pam! Who doesn't love a bit of Pam Ayres then? If you answered "me" to that question then this is almost certainly not the event for you, because what we're serving up, as the name suggests, is a homage to 'The People's Laureate' that explores the role of observational and humorous comedy within our rich poetic heritage.
From Shakespeare through to that modern day upstart crow, Bilston, humour and verse have played a major role in forging and capturing our cultural identity. In lyric form, as nursery rhymes and sing-a-long singles, they provide our earliest engagement with poetry, and continue to entertain us in everything from panto through to classical opera. What's not to love? And in a career spanning almost half a century is there anyone who has epitomised the form more successfully than 'Our Pam'? As her closest contemporary, Dr John Cooper Clarke, has been wont to observe it is a travesty that Pam is not (officially at least) our Poet Laureate, and if she's good enough for JCC that's good enough for us.
The Pam Slam, then, is more than an evening of poetry. It is, if you will, a variety bill of words and music, with sketches and monologues and everything in-between. We have a host of very special guests lined up to share in the fun, and you, dear reader, are cordially invited to join us on stage too for the
PAM SLAM GRAND SLAM FESTIVAL OPEN MIC
that rounds off the event. Your mission, should you choose to accept it, is to perform an original 'Pam' style poem in competition with other Pamtastic poets in hopes of being crowned Pam of the Day. While fancy dress is in no way obligatory there may well even be a second prize for 'most Pammiest costume' for those who really want to push the boat out.
Be warned, though, with such a packed bill of fare on offer open mic spaces are limited by necessity, so if you want to Slam like Pam you'll need to book a slot quickly.
Line Up
Tunbridge Wells Poetry Festival