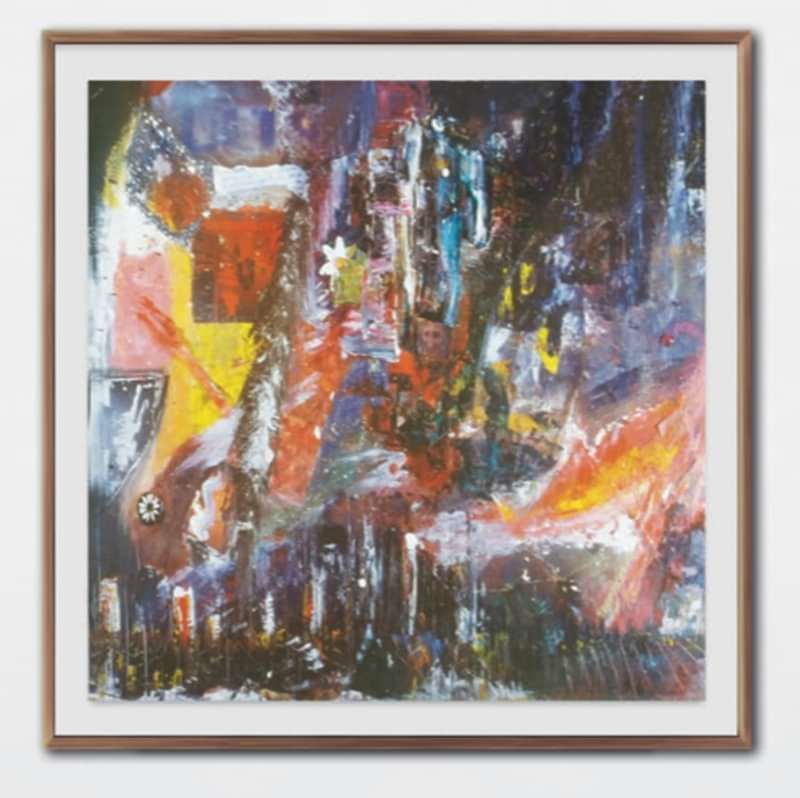 The Forum presents:
ULTRASOUND - CANCELLED
Ultrasound + Cyrano + The Sea Rockets
£13.50
Entry Requirements: 16+
Buy Tickets
To celebrate the 21st anniversary of their critically acclaimed debut album "Everything Picture", seminal British Indie Rock band ULTRASOUND are playing a handful of intimate shows in 2020... and one of those is Tunbridge Wells.
Support from Cyrano & The Sea Rockets
Line Up
And so we're back, watching five people onstage at a gently sweating Bull & Gate in 2010. They are making an extraordinarily cosmic rock sound where songs seem to last for light years with so many peaks and troughs and pop-battered pockmarks one can barely guess where the next power chord is going to come from. Except that most of the 200 people with the massive grins in the Kentish Town back room do know when that next power chord is arriving because they are hearing 'Same Band' and 'Stay Young' and 'Suckle' for the first time for a decade. No major label presidents, no comedy chequebooks, just a lot of amazement and not a little bit of love. It's Ultrasound, and this time it's not going to end in tears.
It took a while for Ultrasound to finally re-awaken and release another album. So what! We used to wait longer than that for the next Pink Floyd LP, and who knows how long we'll have to wait to hear from Kate Bush again! Ultimately the time in between was merely the bat of an eyelid. What's important is that they are back and as creative as ever. Ideas flow and spark as fusion takes hold – it's all very Heath Robinson. They decided that if they were going to reform they would come out fighting with new material – forward not backward. This decision has led to the release of their second album "Play For Today" (Fierce Panda), which has so far bowled over the critics who are tipping them to be next years Mercury music prize nominees.
"There is sadness, anger, love, defiance and joy in their music and no other band can serve it all up in such a unique way as these five people do…They make some sort of psychedelic glam prog punk with tendencies for epic explosions of emotion" (Mr Scott:Music) "A Triumph" (Q magazine) "Simmering grandeur" (Mojo) "The songs are personal, passionate, wrenching, funny, clever, moving, anthemic, epic. They pour everything into this album and it shows. It grows with each and every playing, you're continually hearing something new" (Amazon review) "This really is a truly brilliant album" (Amazon review) "As Tiny clenches fist and tilts his weary but defiant face to the ceiling…the sheer physical size of the frontman pales into anorexic proportions next to the reveal of a gargantuan soul that, after a decade suspended, soars with unstoppable, almost dangerously Lazarushian zeal" (Record Collector) "Ultrasound burst back into life, their idiot-savant knack of transmuting outsider vanity and navel-gazing into shared Britpop anthems now regenerated with a vengeance" (Misfit City) "Play for Today is above all else a collection of consistently fine-tuned anthems, suffused with passion, intelligence and a kind of heroic, life-affirming despair…Play for Today is a beautiful beast" (BBC) "Play for Today doesn't feel like a comeback at all. And I suppose in some ways it isn't; because Ultrasound never really made it - their first flash of fame looks like a warm up or a trial run for the main event that is taking place right now" (Soundlab) "Play for Today should be viewed in its entirety as a great concept album, which charts the story of a human, a group of musicians, individuals, a society and the dislocation and reconnection of all of these. High-drama, high-octane, occasionally high-on-life pop music" (Rocksucker) "Play for Today is an undeniably successful comeback and one that proves Ultrasound haven't lost what once made them great. Welcome back" (Crackle Feedback) "The good news is 'Play For Today' is the sound of a band who still know how to strip off naked - emotionally - and show you all the crushing romance and underdog-doom they've been feeling lately" (Artrocker) "The excellent news is that that lost decade has not withered their appetite for gargantuan pop hooks and outlandlishly cosmic freakouts" (Drowned In Sound) "Curiosity got the CD into the player; brilliance is what kept it there. 'Play For Today' is a stunning album, full of warmth, wit and just the right amount of bile" (Tape to Tape) "'Play For Today' is the sound of a band on top form, stripped of any of their previous excesses: this is an album of pearless (sic) statements and wonderfully ambitious music" (God is in the TV)
REVIEW FROM BLAM MAGAZINE: 'Enter CYRANO, and despite the respectably sized crowd, the quality gap compared to certain Stable acts that draw bigger ones, yawns open like a bottomless chasm.
With minimal fuss, Cyrano just get on with it as 'Gathering the Dust" takes over and makes them sound heartbreakingly huge. Imagine Thirteen Senses writing with Embrace while Clearlake look on, crying into their beer. When Joe Ackerley's vocals aren't doing the high wire act, he roars with a fractured anguished dignity, somewhere between Thom Yorke and Chris Martin, but there's no girly piano in Cyrano's set up. Their mood develops from chiming guitars that in the space of a few drawn out chords can make you drop to your knees and be thankful that the world is so goddamn beautiful; soaring, swooping melodies, teetering on the brink between joyful abandonment and despair, pour from their amps, crash and ebb around your brain and trickle down your spine like cold sweat.
The newer material, such as "Signs" and "Discontinued" echo the Coldplay and Pearl Jam comparisons made frequently with this band, but intrinsically, they only share the same sense of power and ethereal sensuality, as the ideas are theirs alone. There's absolutely no filler with this band. Each song is a perfectly crafted, impossibly sexy work of art in itself, honed and perfected over time. Their tunes build, grow, expand and explore, going exactly where you want them to and leaving you breathless with anticipation for the next one. "Surely", you say to yourself, "It can't get much better than this." Then it does.
Quite simply, Cyrano are just stunning.'