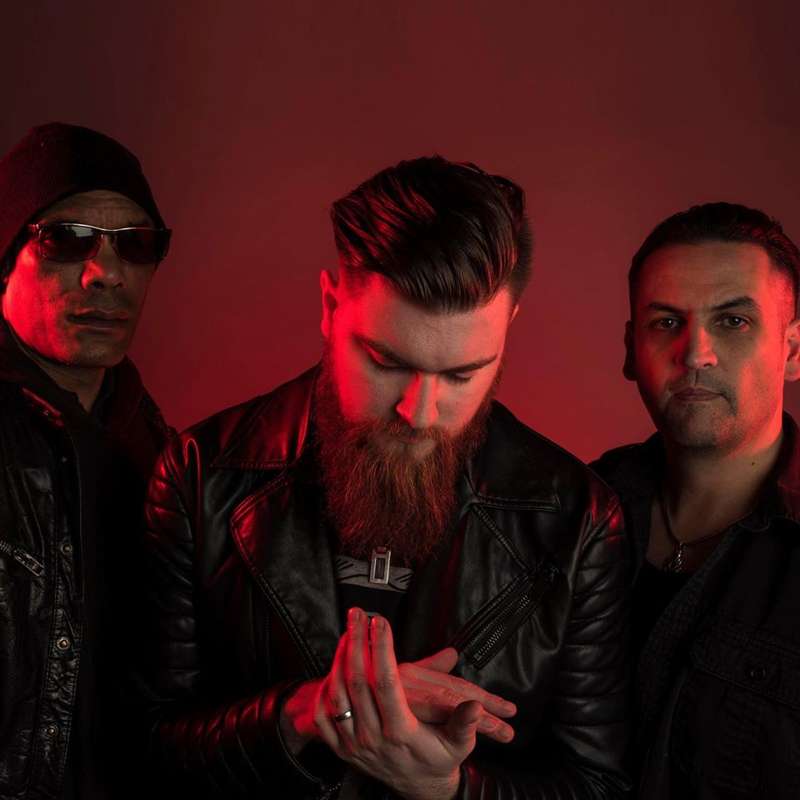 The Forum presents:
Forum Basement : Black Orchid Empire & Defences
Black Orchid Empire + Defences
£6
Entry Requirements: 18+
Buy Tickets
Black Orchid Empire create dense, powerful rock music that combines fearless complexity, aggressive heaviness and beautiful, hook-laden melody.
With a gargantuan sound and energetic live performance, the three-piece hailing from London have been unleashing their ferociously tight show across Europe, including a UK tour with Skunk Anansie, HED p.e, several headline runs and much-lauded appearances at Standon Calling, Planet Rockstock, Camden Rocks Festival or German Taubertal Festival amongst others.
Their critically-acclaimed debut album Archetype garnered widespread media attention, with single God Is Awake being selected as Kerrang! Radio's track of the week.
Black Orchid Empire recorded their follow-up album Yugen at The Recording Studio in London, signing a deal with German label Long Branch Records.
Having played alongside heavyweights such as Biffy Clyro, Editors and Skunk Anansie and with a dedicated, growing fanbase, Black Orchid Empire demand your attention.
"Unbeatable in-your-face talent" MOSH
"Essentially a combination of all your favourite bands" ALT CORNER
"Wicked, behemoth tunes" POWERPLAY
"Really Love BOE, beautiful melodies coupled with tear your face off riffs, bright fresh new stars" Skin, SKUNK ANANSIE
Line Up
Melody. Power. Beauty. Ferocity. This is Black Orchid Empire.
BOE's powerful music resonates with fans of QOTSA, Deftones and Royal Blood.
Driven, determined and exceptionally talented, this ferocious trio infuse complex melodies and mammoth riffs to create instantly memorable – yet beautifully vulnerable songs.
Following performances alongside heavyweights Biffy Clyro, Skunk Anansie and Editors, as well as winning Emergenza UK, the bands high-impact show has seen them steadily grow in acclaim.
Thriving in the resurgent British rock scene, Black Orchid Empire are perfectly poised to be one of the breakthrough acts of the year.
http://www.blackorchidempire.com http://www.facebook.com/blackorchidempire http://www.twitter.com/orchidempire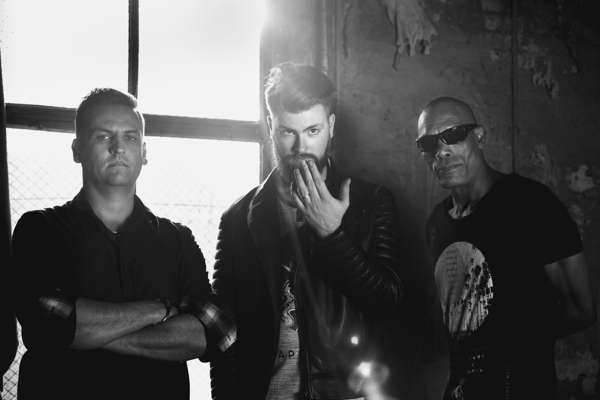 A BAND ON THE RISE - BRINGING POSITIVITY, ASSURANCE AND ENERGY INTO 2017
"…these guys have nailed the music behind her with hook-laden choruses, melodic and groove-ridden guitars and awesome beats and production flourishes here there and everywhere. Go check them out now, I can guarantee you won't be disappointed! - Elliott Stubbings, TKTwords
"Into awesome new metalcore, similar to Pierce The Veil or Sleeping With Sirens? Then check this fiery quintet out immediately." - Kerrang!
"London up-and-comers Defences are becoming "ones to watch" and their latest single, 'Grow' shows just why. With soaring and impressive vocals from Cherry Duesbury and a hint of American melodic post-hardcore, 'Grow' gives the young band plenty of potential." – Already Heard
Formed in Hertfordshire in 2013, Defences draw on electronic and stadium rock influences to offer a brand of alternative metal distinct from other modern rock acts. The group offers a fresh take on the female-fronted metal genre, with frontwoman Cherry Duesbury's voice being described by Kerrang!'s Alex Baker as "deliciously androgenous". The band heavily emphasise positivity, acceptance and self-improvement in their sound.
By offering a concoction of varied styles of instrumentation born of influences ranging from progressive metal to pop-punk, the band hopes to provide an atypical and changeable instrumental platform for lead vocalist Cherry Duesbury's vocals to engage the listener in a frantic and constantly evolving manner.
This musical adaptability has allowed the band to join a diverse roster of bands onstage, fitting in as well with hardcore powerhouses For the Fallen Dreams as with melodic heavyweights Our Last Night and Sleepwave. Having already received support from stations such as Radio 1 and Kerrang! with their song "Grow" in 2015, the band has never been more confident in the music they put forward and the message that it carries.
After completing their debut album With Might and Main, mixed by Jeff Juliano (Twenty One Pilots, PVRIS) and mastered by Tim Debney (Razorlight, Iron Maiden), Defences are now back to gigging regularly and are aiming for summer 2017 release for their first LP.