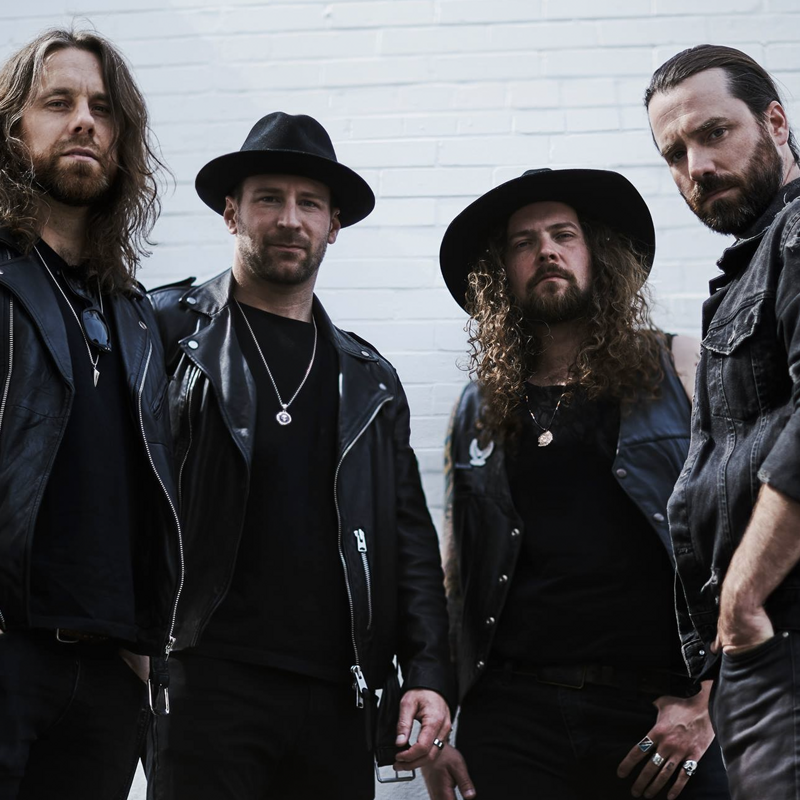 The Forum presents:
MONSTER TRUCK - SOLD OUT
Monster Truck
£15
Entry Requirements: 16+
Buy Tickets
The Forum presents
MONSTER TRUCK
This lot from Hamilton, Canada love Grand Funk Railroad, Led Zeppelin, Clutch, Queens Of The Stone Age and Metallica. You know what? You can tell where their heart and soul lies as soon as you play their music. Because it feels like timeless rock 'n' roll. With modern twist of the knife.
The 'Truck were formed in 2009 by Jon Harvey (vocals/bass), Jeremy Wilderman (guitar), Brandon Bliss (keyboards) and Steve Kiely (drums). They released their first, self titled EP in 2010. And a year later, their second one came out, and things started to happen. Titled 'The Brown EP', it got them a lot of attention both at home and internationally, and the single 'Seven Seas Blues' gained the band radio exposure.
Their wild musical attitude and bluesy aptitude came to the fore in 2013 with debut album 'Furiosity'. Such was their attention to detail that the initial recording sessions for this were scrapped because it was felt by the band to be below the required standard. They got it right second time around, and the album put them into the Canadian charts, in the process earned Monstertruck a prestigious Juno Award (Canada's equivalent to a Grammy or Brit) as the Breakthrough Group Of The Year.
The band also played at the Download Festival in '13 and the following year got to tour with Alice In Chains and Slash, opening up for both of them across North America.
And 2016 saw them take things ever further with the well received album 'Sittin' Heavy'. This not only saw them break into the top 10 in the Canadian charts, but also got them commercial attention across Europe, where they are now regarded as one of the fastest rising young bands around.
As their T-shirt legend says in bold letters: don't fuck with the Truck!