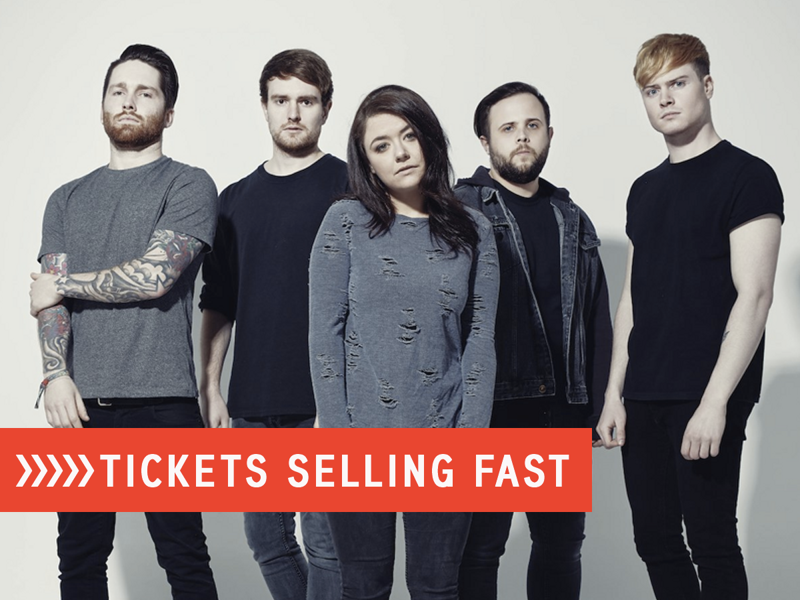 The Forum presents:
Dream State
DREAM STATE + Parting Gift + Eight Days
£10
Entry Requirements: 16+
Buy Tickets
Dream State have had a mind-blowing year! Winners of Best Breakthrough Newcomer at the 2018 Kerrang Awards, the band have been winning audiences all over the UK and Europe. The band released their EP "Recovery" in May 2018 on UNFD records and have since played to huge audiences all over Europe and quickly become one of the most important new guitar bands from the United Kingdom.


The release of their single "White Lies" in the spring of 2017 has quite literally changed the lives of this emotive rock band from South Wales. The video for the song went viral and soon all eyes were waiting to see what the band delivered next. The EP that came out lived up to the hype and the band (now armed with a collection of new music for their debut album) are ready to hit the studio in the new year and play to as many people as they can all over the world but not before they play as many cities and towns as they can right here in the UK this spring.


Vocalist CJ had this to say about these new dates in 2018:- "We are really stoked about this! It's our biggest headline tour yet and we are excited to see all the fans again. We're hitting a few new places, so we hope to expand the team a bit more and just have a good time. We will be dropping a lot of new music so can't wait to express these new songs on the stage".


This will be most peoples last opportunities to see the band in such an up-close and personal setting so make sure you take the opportunity and catch the band in your local venue this spring.
Line Up