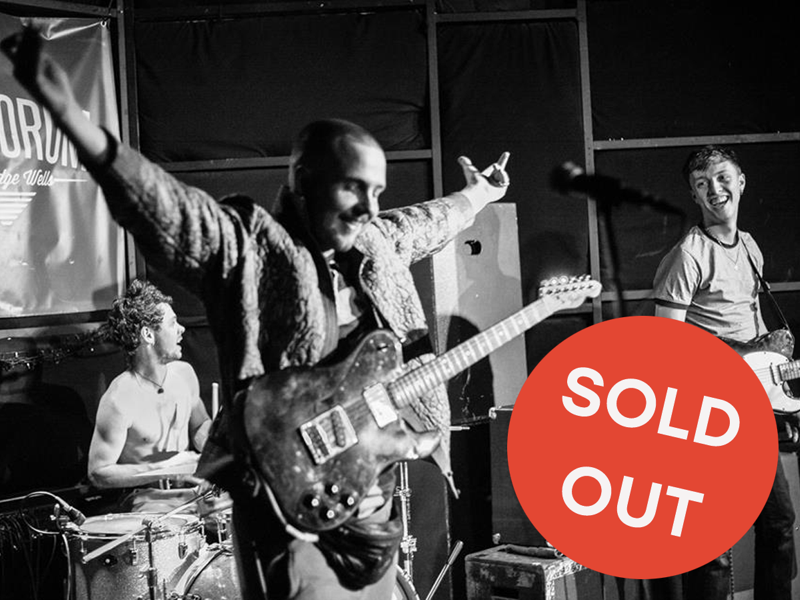 The Forum presents:
LADY BIRD - SOLD OUT
Lady Bird + WITCH FEVER + GURU
SOLD OUT
Entry Requirements: 16+
Line Up
Lady Bird Hailing from what they call the velvet trench of Tunbridge Wells, Lady Bird look set to excite audiences with an eloquent twist on punk. The boys smirk about the stagnant charm of their home town. 'It doesn't go anywhere,' says Joe (drummer), 'It's solid ground.' Fronting the three piece is Don Rennols. His lipstick clad geezy front might explain the band's name. The self-dubbed king-of-the-riff-raff admits he's always been a show off, 'ever since ever!' There's a comic behind the wit. When asked about interests and inspirations Alex (guitarist) says, 'Between us we've played a lot of styles and our tastes cover too much to box, but together I think we put out a sound that nods to punk and maybe uk hip hop primarily. I guess they're linked on some level by attitude.' They sit holding hands, seemingly committed to sharing a grin.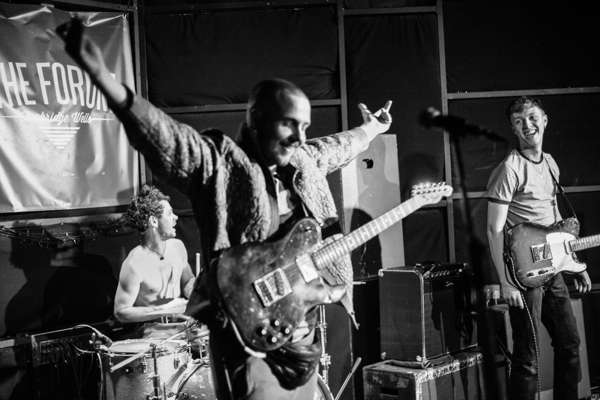 "Imagine the Slits meet Black Sabbath partying with Pussy Riot in Kim Gordon's angry neighbour's basement. Drunk. Witch Fever are wonderful." - Dave Haslam
Manchester based all girl punk grunge band. Making noise with our big muffs. Angry and honest, bringing blistering riffs, to a heavy beat and an eclectic mix of clean and shrieking vocals.
"They are raw, in your face and making a glorious and beautiful racket, are full of explosive and kinetic energy and collapsing new riffs and are going to make a noise musically and culturally " - John Robb for Louder Than War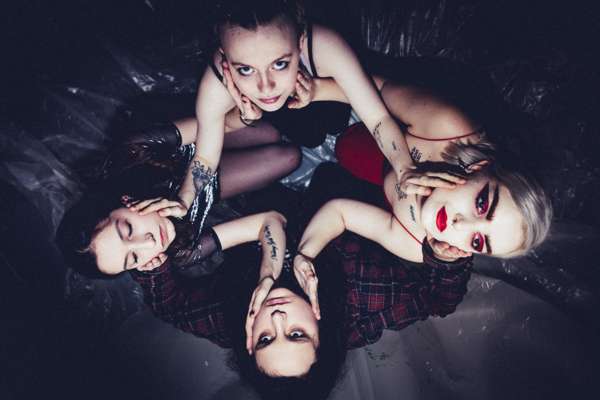 Stooges-esque, Sabbath driven, no-nonsense big riffs with a cherry on top. With drumming akin to the Chili Peppers and a distinctly brash vocal style, GURU are fusing together classic rock sounds to create the most energetic, eye-raising sets around.
Forming at the start of 2016, GURU sprung onto the Brighton scene playing local venues and putting on their own night, Rizla Sport. Supporting the likes of Honey Lung, Vulgarians and Strange Cages, GURU have played main stays such as The Hope and Ruin, the local WÜF night at Sticky Mikes and even headlined Green Door Store. These boys are definitely leaving a trail behind them and making a name for themselves around Brighton. Catch them whilst you can.
"GURU are the latest in all things fuzzy, colourful and deep" - Give It Back Magazine
https://www.facebook.com/gurubanduk/ https://soundcloud.com/gurubanduk
Cover photo by www.jamesnewmarch.com