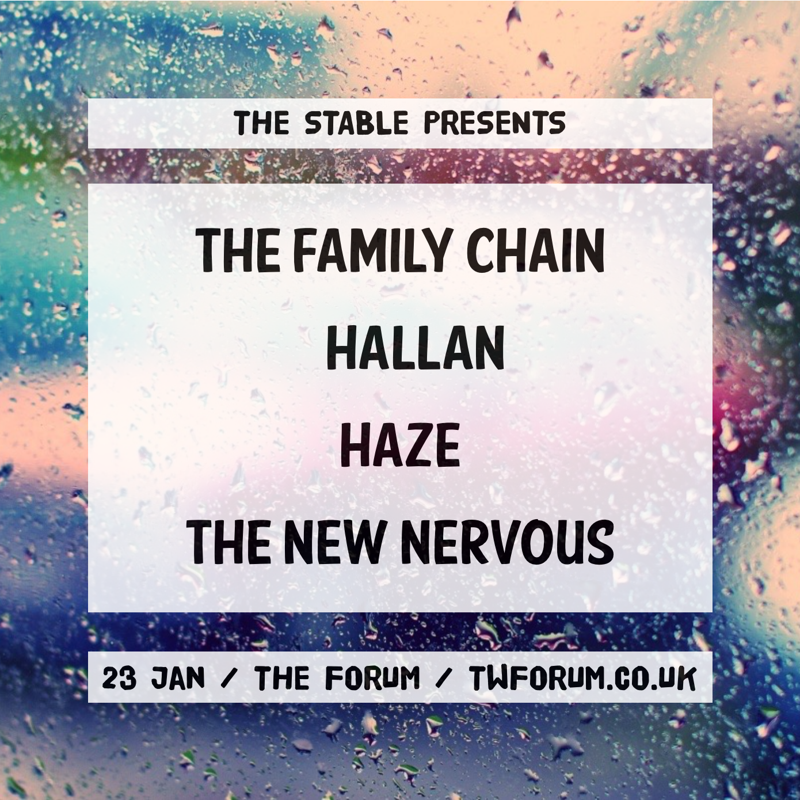 The Forum presents:
THE STABLE
The Family Chain + HALLAN + HAZE + The New Nervous
£5 ADV £6 OTD
Entry Requirements: 16+
Buy Tickets
Line Up
Formed whilst teetering over the edge of summers bliss, The Family Chain was formed to try find salvation in the bleak landscape of post-graduate life. How did I get here? Why am I here? Where are my shoes? What does being a 'man' mean? Does what I am doing matter? How do I cope? How do I remember all of this at the same time? All these questions and more will be answered by The Family Chain in 2017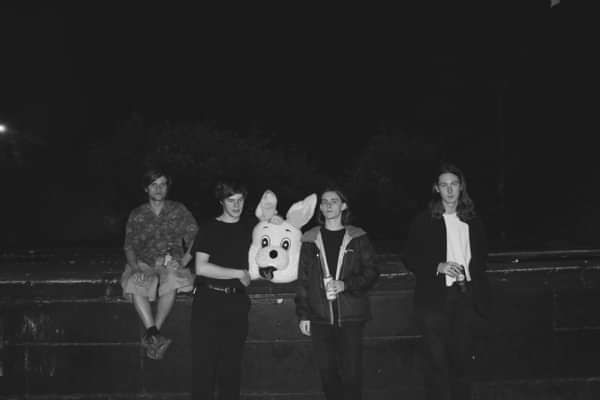 Hi there! My Name is Josh from the Band 'Hallan' we are a south coast located band and havn amazing new following in places like Portsmouth and Brighton! We have had interest from BBC Introducing solent and had a couple tracks spun and even an interview! We play Indie rock/punk and we Have been touring the south coast for the last month but you love to get up north! Thanks for your time!
Check us out on Spotify and see what you think!
Thanks for your time!
Joshua Ransley