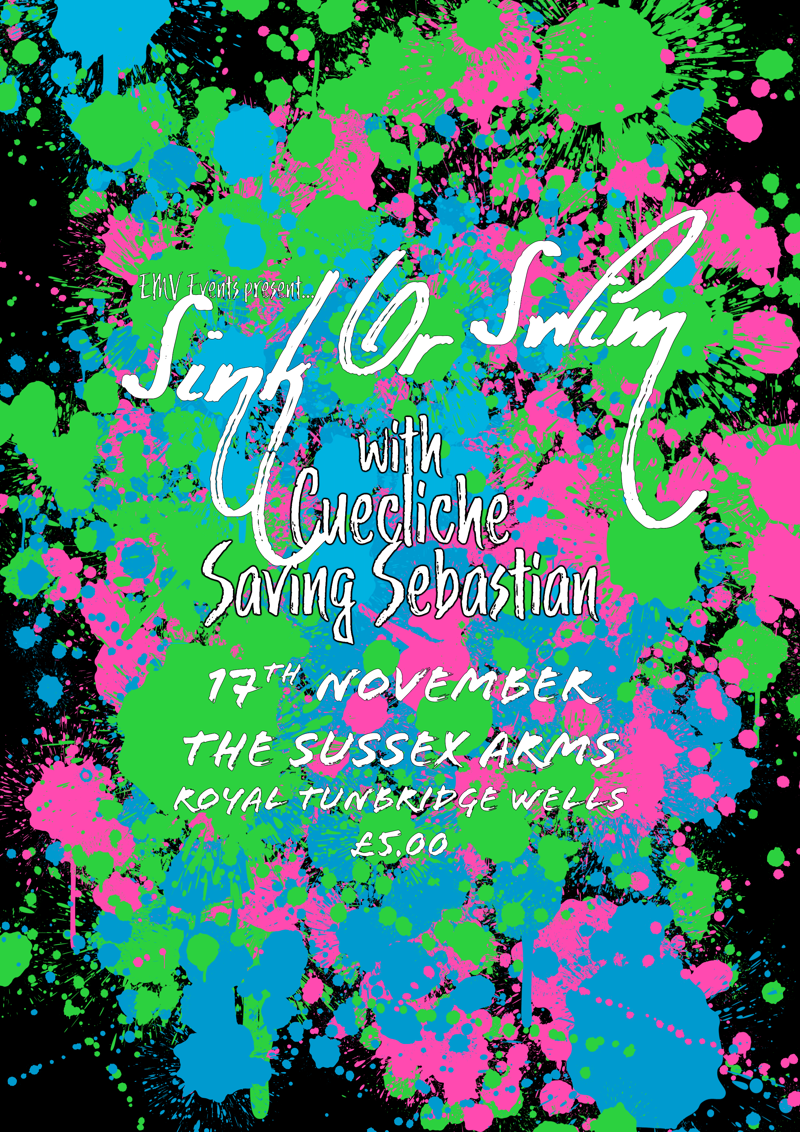 The Sussex Arms (Tunbridge Wells) presents:
Forum Basement: EMV Events
Cuecliche + Sink or Swim
Buy Tickets
Line Up
Three fully grown(ish) men, unable to let go of their youth so they formed a Pop Punk band!
After a nine year absence from music a night at a concert inspired Terry to go looking for someone to play music with, after an online ad and meeting several stranger people he met with the strangest of them all, Jake Leigh in a dive bar in mid London. They agreed to write music together and quickly recorded a handful of demos and released a lyric video for a demo version of "One Last Chance" which would go on to be the title track for their debut EP.
The "One Last Chance" demo lead to interest from local venues London which made it very clear the duo needed to find a drummer so once again turned to the internet, finding a "drummer available" add for a guy who listed similar musical tastes to themselves they turned to very creepy stalker levels to find Keith on Facebook and talked him into joining them for a rehearsal. Keith's technical ability and pure power made him an instant fit and Cuecliché was born.
The obvious comparison of Blink 182 arises instantly with the band being a three piece with Jake and Terry sharing vocal duties, Cuecliché rely more on vocal harmonies than their Pop Punk predecessors ever did and with Jakes heavier guitar influences such as Alterbridge regularly sneaking into their music with plenty of pick squeals and heavier riffs than perhaps normally associated with their genre and Keith regularly jumping out of the mix with fills that will grab your attention.
Cuecliché their live debut at the prestigious Fiddler's Elbow in London they quickly spread their wings and made it into Liverpool, Manchester, Bridgend and Essex were they've consistently won over audiences and grown their fanbase. "By the end they've won over a crowd that, save for a few mates down the front, are initially a bit too cool for school, but who get into them as the set progresses, drawn in by the songs, their delivery and Terry's between song chat." (Even The Stars review of Cuecliché's show at the Liverpool Zanzibar March 2017).
March 2017 saw the release of Cuecliché's debut EP "One Last Chance" which featured fully produced versions of two songs they had released in demo form previously plus three previously unheard tracks. Not resting on their laurels the boys are currently working on their follow up EP which will be available from October.
Cuecliché are available to gig anywhere in the UK