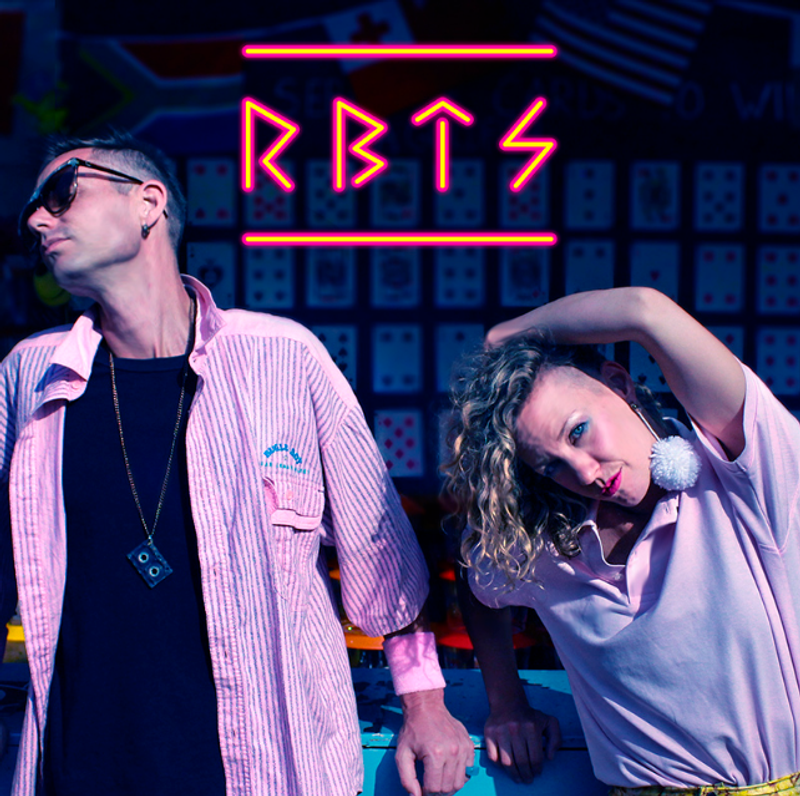 The Forum presents:
Forum Basement : Rachel By The Stream
Rachel By The Stream + Code: Marla
£6
Entry Requirements: 18+
Buy Tickets
There's a new girl on the block and her name's Rachel By The Stream.
Well, actually she's a live electronic duo; created through the combined forces of UK­ born vocalist / songwriter / multi­ instrumentalist Rachel Clutterbuck, and Melbourne MC / beatmaker / producer Mattriks. Effortlessly transitioning between deep skank, cutting edge pop and synth drenched hypnotic dance, RBTS are masters at delivering evocative songcraft in a bass heavy postcode.
The dream team formed at 2012's eclipse festival in Far North Queensland, releasing debut EP 'Smooth Like Butter' (No.2 Amrap Charts) the following year and garnering widespread support across radio (ABC, BBC, 3RRR, PBS) and blogosphere. The pair released debut album 'Situation Positive' at the end of 2016; "deep messages .. balanced with a lot of pure, unadulterated, pop fun" Beat Mag, and have toured the UK twice, joining 90's masters of fusion Transglobal Underground on tour and playing at world­ renowned Glastonbury Festival. They hit the road for their third Australian East Coast tour later this year.
Counting progressive social commentator Charles Eisenstein and consciousness ­raising activist Rak Razam as fans, RBTS are the thinking person's pop music: evoking universal stories through poetic lyricism, ecstatic melodies and a reliable bottom end.
Line Up
Bursting into 2018 in style, C:M are back with a new line up and a new EP showing off their new direction. Now featuring The Impossible Man on vocals, C:M are bringing you a mash up of hip-hop, trap, dubstep and rock, held together with their own brand or deep bass wobbles. http://www.codemarla.com