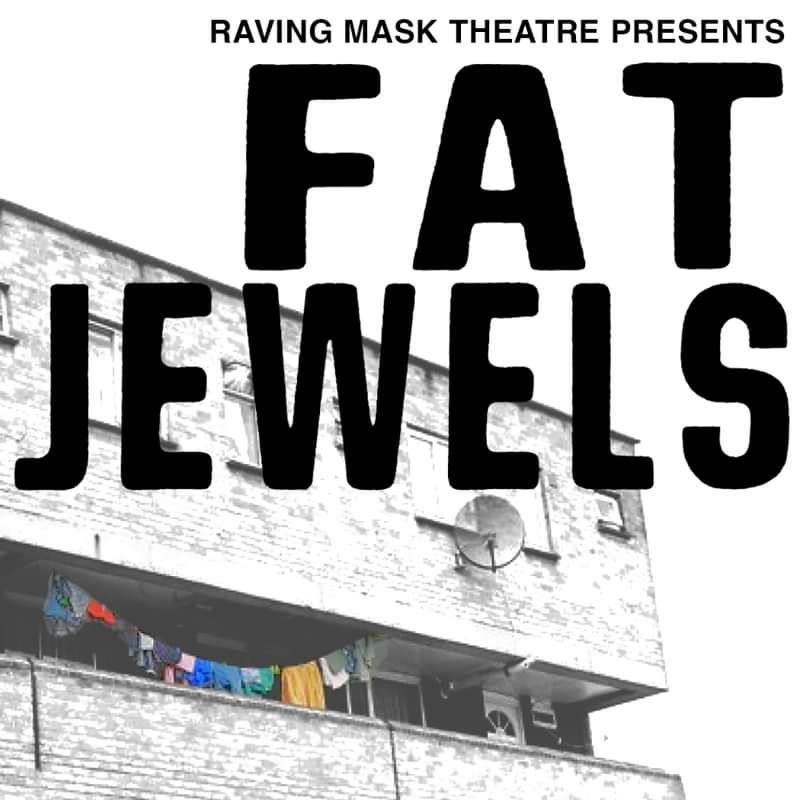 Raving Mask Theatre presents:
Theatre : Fat Jewels
£8 ADV
Entry Requirements: 16+
A South Yorkshire council estate. Pat's having strange dreams. He can't shake them. He's gone round to Danny's for a chat and some healthy advice. Lonely and dangerous, Danny insists that what Pat needs is a therapy programme of Danny's own making, involving cricket bats and trips to the zoo. Desperate for relief and scared of himself, Pat allows himself to be taken in, not knowing how cruel and greasy his world is about to become...
Fat Jewels is a dark and surreal tragi-comedy which looks at two lonely, repressed and marginalized individuals living in a council estate in the North of England. These are characters from the UKIP heartlands, from the BNP rallies – people who are disenfranchised and angry. Fat Jewels is a play about coercion and abused authority. It asks: where does the barbarism start and end? Who creates it? Where is it directed? And is violence violence wherever it is found?
Written by Joe Skelton • Directed by Luke Davies • Cast: Rob Walters and Hugh Train • Sound design: JP Thwaites
Show length: 80 minutes
---
Raving Mask Theatre Company
Founded in 2013, Raving Mask Theatre are a company focused on producing new writing that attempts to communicate the ludicrous and baffling state of modern society in all its contradictory forms. Raving Mask Theatre have produced six shows in Durham, two of which were then taken to the Edinburgh Fringe - The Noctambulist by Joseph Skelton in 2014 (Winner Best New Writing, Best Actor, Best Supporting Actress - Durham Drama Festival) and Ozymandias by Hugh Train in 2015 (Winner of Best Play - Durham Drama Festival).
In February 2016 Raving Mask started work on their new show The Conductor, written by Sarah Quigley and adapted Mark Wallington, which was performed at the Buxton Fringe 2016, and won the Jonathan Beecher award. We then continued into a run at Sands Films Cinema (Rotherhithe, London) and various other theatres in Europe. Most recently the show has received a Special Mention for Artistic Merit at the Rome Fringe Festival.