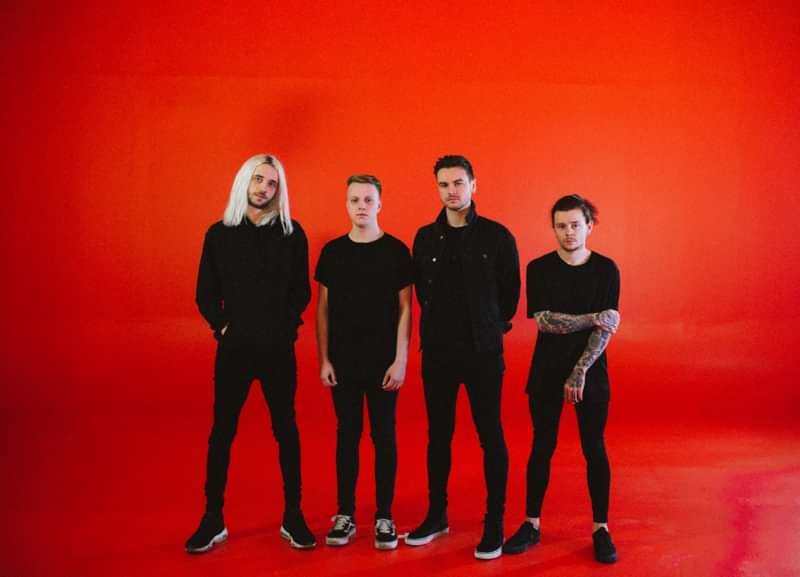 The Forum presents:
Milestones (100 capacity floor show)
Milestones + Better Days + Half Time Talk + Paperfriend
£7 ADV
Entry Requirements: 16+
Buy Tickets
Better Days and awesome Dover band Half Time Talk.
MILESTONES
Milestones don't hide any ambition on their 2018 full-length debut, Red Lights [Fearless Records]. The Manchester, UK quartet—Matt Clarke [vocals], Andrew Procter [guitar, vocals], Mark Threlfall [bass], and Eden Leviston [guitar]—amplify their signature pop punk palette with stadium-size hooks and airtight alternative songcraft. They committed literally everything to the new album—holing up in producer Phil Gornell's [Bring Me The Horizon, All Time Low] Sheffield studio for months at a time, sleeping on the floor, and engaging in marathon writing sessions for 15 hours straight. That dedication illuminates Red Lights. Combining massive melodies and punk spirit, Milestones made a big splash with 2016's Equal Measures EP. Beyond earning acclaim from the likes of Rock Sound, New Noise Magazine, and more, with the single "Call Me Disaster", Milestones spent 2016 touring alongside everyone from Mayday Parade to Hawthorne Heights to Simple Plan. Along the way, they quietly assembled what would become Red Lights and confidently kick off what promises to be their biggest, best, and brightest chapter yet.
Line Up
Inspired by their love of pop punk, Better Days have created their take on the genre they grew up with. Taking influences from a wide range of bands and artists of all genres, the band have strived to attempt a record with songs that draw influence from modern day pop punk bands whilst still paying homage to the pop punk/emo genre of the early 2000's. The bands debut EP, Overcast, sees the Newcastle based band combine all the elements of music they love into their own fast paced, hard hitting tracks.
Better Days may be a new venture but the guys are quite familiar with each other already. In October 2012, vocalist and guitarist Graeme Costello met drummer Sam Sutcliffe through a music course at Newcastle College after being placed together by a tutor. After bonding over their similar love of music and one jam session between the pair, Second Place Hero was born and completed after meeting fellow student and bassist Josh Lynch. A successful three years which saw the band head out on multiple tours and share the stage with the likes of Madina Lake, Decade and Fearless Vampire Killers. Upon the completion of their third UK tour in February 2015, writing began for what would have been their third EP. During this process it became evident that the bands musical direction was moving towards something new, a brand which didn't fit the style they had built. It was then decided that they would start again from scratch under the new alias, Better Days. On February 25th 2016 after nearly a year of planning and writing, Better Days was born. The bands new direction explores much more mature themes with an added story telling depth which upon approaching this, the three found a sound that they were proud to call theirs.
The band took off in style as they sold out their first show on Saturday 30th April at Newcastle's Head of Steam and launched their debut single 'This House' to great critical and fan success. Shortly after the release of their debut single, the group ventured to Manchester to support UK ska legends [spunge] in what was just their second gig. It was during this time the band received their first radio plays thanks to BBC Introducing and many local radios. After recruiting lead guitarist Joe Cooper, they hit the road for their first tour in October which saw another sold out hometown headline show and ended with the band opening for Less Than Jake, Mariachi El Bronx and The Skints in front of a sold out 1600 capacity crowd in their biggest show yet as part of the Fireball Fuelling The Fire 2016 Tour. In December, Better Days rounded off their 2016 with a Christmas show at Newcastle's Jumping Jacks which saw the band sell out their third headline show of the year and keeping the 100% record alive. 2017 looks set to be a busy year for the group with February and May tours already confirmed, possible US and Japanese tours in talks, the release of their new single Worthless and an opening slot alongside Seaway, WSTR and The Gospel Youth but their main goal remains the release of their debut EP, Overcast.
Worthless Music Video This House Music Video
Think Tank, Newcastle - 10th February 2017 - Headline Show Recap Video
Better Days Facebook Better Days Twitter Better Days YouTube
Facebook Pop Punk band based in the South East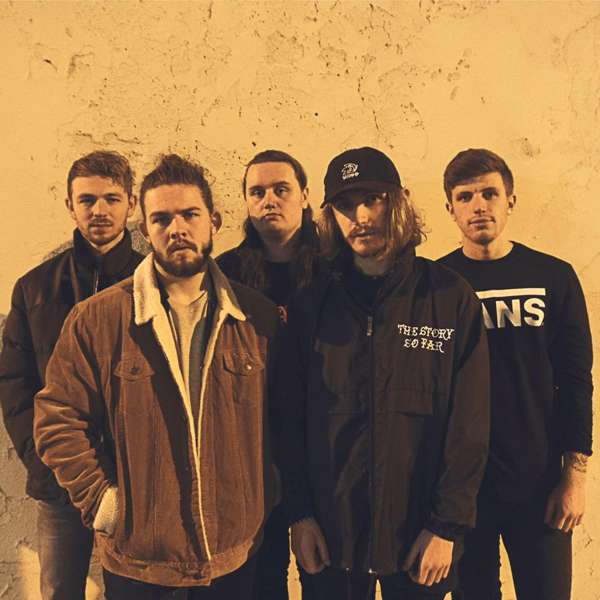 Paperfriend are an alternative/emo band from Kent, drawing influences from British bands such as Twin Atlantic, Deaf Havana and Biffy Clyro.