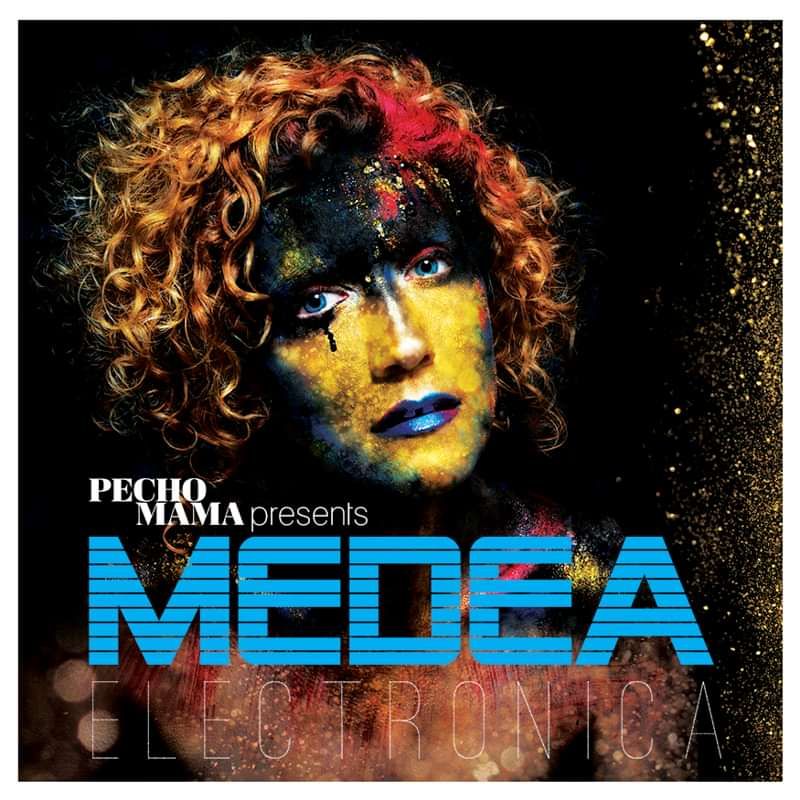 Pecho Mama presents:
Theatre : 'Medea Electronica'
£10
Entry Requirements: 16+
Pecho Mama Presents : Medea Electronica
Medea Electronica is a powerful and deeply moving gig-theatre retelling of the ancient Greek tragedy, set in the technological turbulence of the 1980's. With the discovery of her husband's deceit and betrayal, Medea is driven to embark on a journey of savage revenge and destruction. This intense drama takes place amidst the brilliant chaos of a live synth gig; an all original mash up of contemporary Electronica and 80's inspired Progressive Rock.
On stage, the musicians play out Medea's inner dialogue, as she wrestles with her demons. The other characters are heard but not seen, creating a ghostly and unsettling atmosphere.
Medea is the chilling tragedy, told originally by Euripides in 431BC and best known for its savage act of infanticide by a mother in revenge for her husband's adultery.
Theatre lovers and live music fans alike will fall in love with this genre-defying new company.
'Smashing distinctions between theatre and music' The Badger
'A bold creative talent and that rarest of things; something genuinely new' The Latest
This 'powerful production marks out Pecho mama as a company to watch' Exeunt
An 'exquisite theatrical performance…spine tingling songs of defeat and heartbreak' The Verse
'The final tableau rightly brings a standing ovation from a packed house' Brighton Source
★★★★★ 'superb' Stage Talk UK
★★★★★ 'smart as hell and cool as f**k' London City Nights
★★★★★ 'An exquisite piece of theatre, brilliantly executed' Theatre Box
★★★★★ 'I cannot recommend this jaw dropping performance enough' CUB Magazine
★★★★★ 'visceral' Breaking The Fourth Wall
★★★★★ 'electric' The Upper Circle
---
Website : www.PechoMama.co.uk | Facebook : www.Facebook.com/PechoMama | Twitter : www.Twitter.com/Pecho_Mama | Instagram : www.Instagram.com/Pecho_Mama