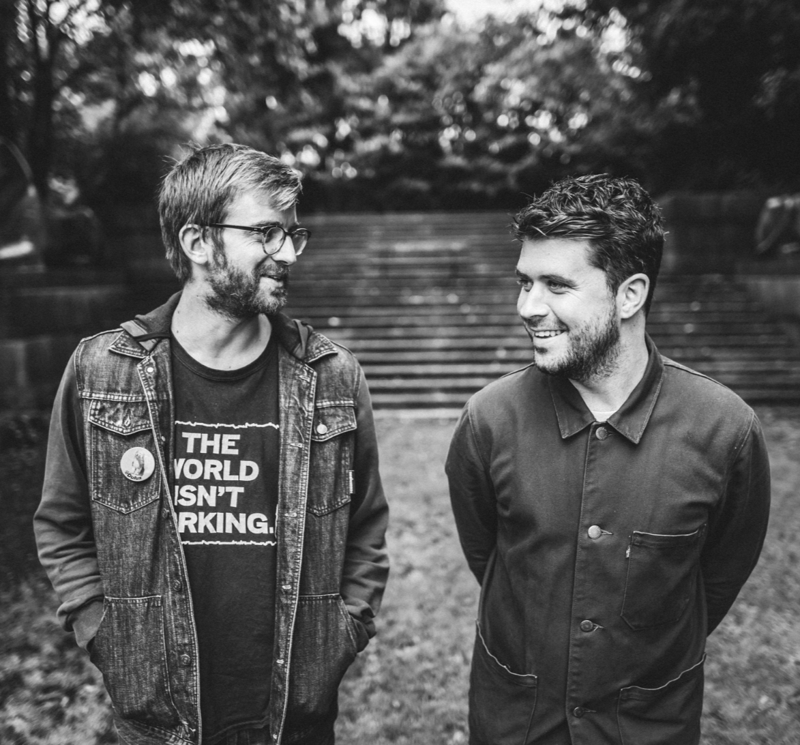 The Forum presents:
JOHN
+ DITZ
£10
Entry Requirements: 16+
Buy Tickets
The Forum presents JOHN plus guests
Friday 1st May Tunbridge Wells The Forum
Taking the mundane spirit of their name as a manifesto, Crystal Palace based two piece JOHN (both members aptly named John) offer a deadpan approach that has become the recognisable trait of their live performance, with an almost mechanical solidity rare for only two bodies. Alongside the tight rhythmic synchronisation of guitar and drums, introspective lyrics suggest that literature and spoken word are just as important influences as the Punk, Noise and Rock genres they might comfortably fit into. This balance between content and volume has lead them on to stages with bands such IDLES, Mclusky and METZ, as well gathering support from BBC 6Music's Steve Lamacq and Seattle's KEXP. If you were in need of anymore persuasion, 2017's debut God Speed In The National Limit sets the tone, with 2019's Out Here On The Fringes cementing their reputation as a unique live force.
'In this post-truth world where alternative facts get squeezed out via the distorted prism of social media, the simplicity of a band like JOHN makes for a refreshing tonic' Loud and Quiet 'Irresistibly catchy...big and loud and angry and great!' - Simon Pegg, BBC 6Music
'Explosive track 'Balfron' is akin to the rest of their LP God Speed In The National Limit. A raw pummel of drums and guitars' - Kevin Cole, KEXP
Line Up
noise rock / post-hardcore
"Careening out of Brighton at a ferocious pace, DITZ combine feedback noodling oddness, enormous hardcore inspired riffs and a rather sardonic vocal delivery that creates a sound that is so ferocious and tongue in cheek, that it is the perfect salve for those bored with po faced humourless groups. Somehow they sound both world weary and invigored. The result is a sound that possesses real, intrinsic purpose and vigour. Seriously, they're as of now one of our favourite bands." - Overblown
"DITZ build into a fuzzy overdriven noisy, oscillating distortion with a heart-pounding framework for the fuzz loaded craftsmanship"
"DITZ, a band hell bent on wrecking your ear drums..in a good way." - Give It Back Magazine
"Vocals cut through to the soul like a dagger through a small cake, and when coupled with riffs so heavy I may have shat myself" - The Pentatonic