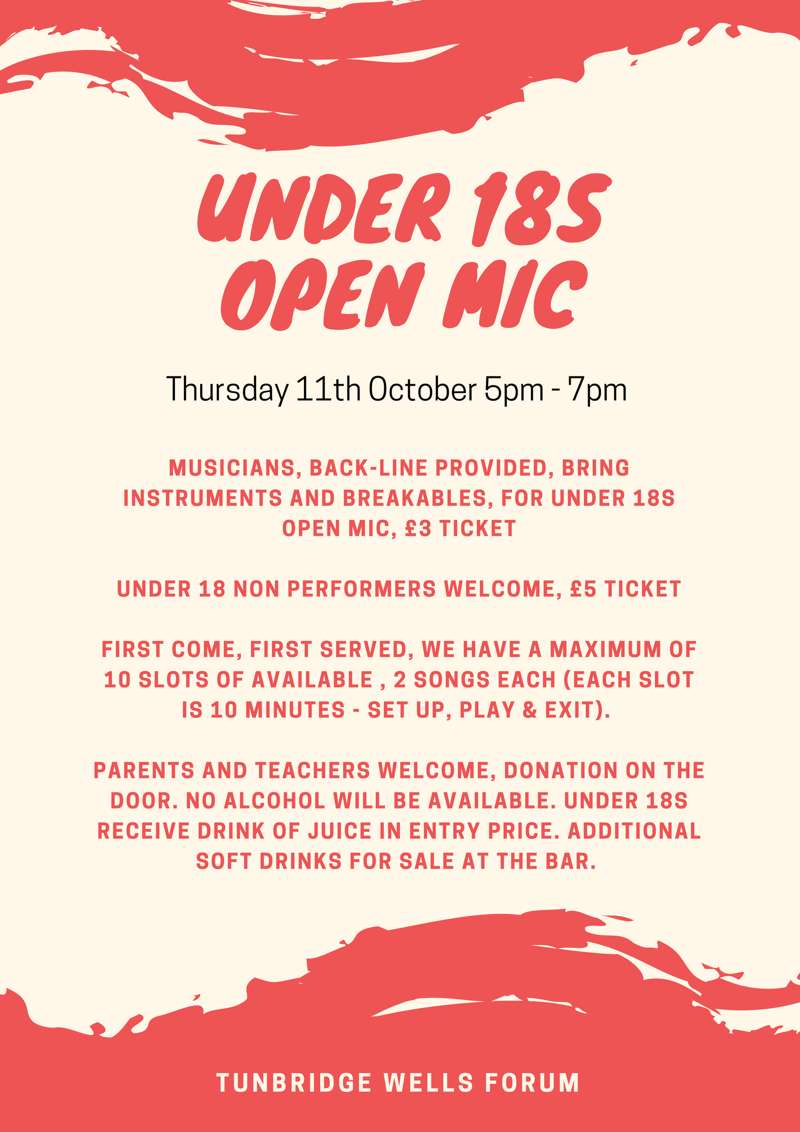 The Forum presents:
Under 18s Open Mic
On the door
Entry Requirements: All ages
Musicians, back-line provided, bring instruments and breakables, for under 18s open mic, £3 ticket
Under 18 non performers welcome, £5 ticket
First come, first served, we have a maximum of 10 slots available , 2 songs each (each slot is 10 minutes - set up, play & exit).
Parents and teachers welcome, donation on the door. No alcohol will be available. Under 18s receive drink of juice in entry price. Additional soft drinks for sale at the bar.